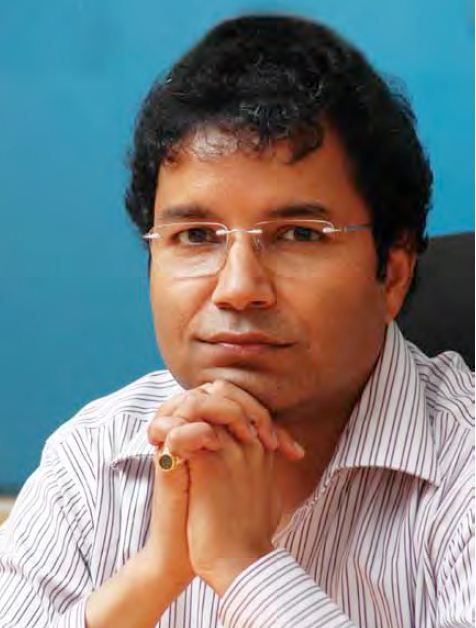 Rajesh Bahadur
Managing Director, NICSI (National
Informatics Centre Services Inc.)
"The primary aim of NICSI is to strengthen Government Services that are accessible to the common man through the medium of
common service delivery outlets. NICSI provides state-of-the-art technology and cost effective solutions to ensure cost-effectiveness,
efficiency, transparency and reliability of such services," says
Rajesh Bahadur
, Managing Director, NICSI
National Informatics Centre Services Inc. (NICSI) was set up in 1995 as a section 25 Company under NIC (National Informatics Centre), Ministry of Communications & Information Technology, Government of India, to provide total IT solutions to government organisations. The organisation is
ISO 9001:2008 and is present in most state capitals. NICSI enjoys the inherent advantage of being a
government agency for procurement of IT solutions for any State/Central Government organisation
What is the objective with which NICSI was created by the Government of India? How successful has NICSI been in achieving those objectives?
NICSI has been providing total IT solutions to Government organisations since 1995 under National Informatics Centre (NIC), Government of India. The organisation's objective is to provide economic, scientific, technological, social and cultural development to India. The main objective is to speed up e-Governance implementation across the various arms of the government at national, state and local levels. This approach has the potential of enabling huge savings in costs through sharing of core and support  infrastructure, enabling interoperability through standards and of presenting a seamless view of Government to citizens. Under the National e-Governance Plan (NeGP), a massive countrywide infrastructure reaching up to remotest of villages is evolving and large scale digitisation of records is taking place to enable easy, reliable access over the internet. NICSI is playing a vital role in achieving the objectives of government under NeGP by providing state-of-the-art ICT solutions in all domains by a spin-off of the services, technologies, infrastructure and expertise developed by the NIC. The organisation aspires to be a broad technology enabler. We are enabling many government organisations to become e-Governance ready so that they can provide better services to the citizen through common service delivery outlets ensuring efficiency, transparency, reliability of services at affordable costs.
NICSI executes more than 1500 projects on a yearly basis. Here is list of some of the major IT projects:
Establishment of National Knowledge Network (NKN)
NKN project is an internal network capable of providing secure and reliable connectivity with ultra-high speed core with multiple 2.5/10G to 40/100 Gbps to encourage knowledge transfer between stakeholders across nation and globally by establishing an efficient and  cost  effective network to interconnect – education facilities, R&D institutions, health service facilities, agriculture, life skills research and libraries in the country.
Implementation of e-Procurement system
We are playing a major role in implementation of e-Procurement. The entire e-Procurement solution is available to our users through the use of cloud technology.
This e-Procurement solution facilitates government departments in various states to bring in more transparency and efficiency in their entire procurement process. The application also leads to more accountability, increased authenticity, confidentiality and enhanced availability during the procurement process. Several state and central government departments are already using our e-Procurement solution.
Since 2007 more than 141,410 tenders worth `175845.95 Crores have been processed.
e-Hospital@NIC implementation at All India Institute of Medical Sciences (AIIMS)
e-Hospital is generic application software which addresses all the major functions of a Government hospital. The e-Hospital solution helps small to large size hospitals to streamline patient care, hospital administration, ancillary services and clinical support activities. The key features of e-Hospital are providing an integrated solution for hospital and clinic needs, real time access to patient admission, patient records, Ward-cabin-ICU management, patient treatment management and disposition, investigations, laboratory services, reports, finance and HR management etc.
Computerisation of Panchayati raj Institutions (PRIs)
This is done by developing and maintaining specified Core Common applications like panchayat accounting, citizen centric services, assigning unique codes to assets/utilities, panchayat helpline framework etc. The applications are implemented in a platform independent manner so that they are replicable and reusable, even in panchayats, which already have systems in place.
e-Office
It is an instrument for the Next Generation Government. It is embedded with a Content Management Framework (CMF) which can enable employees to create their own content and submit the same for review and publication on the portal. With a single platform, the entire organization can collaborate, share documents in any format electronically.
Data Centre services
NICSI has two data centers: Lakshmi Nagar and Shastri Park, both in Delhi, with a combined capacity of around 35,000 sq. ft. 24×7 Operation. 24×7 Service-Desk Dedicated POD (Point of distribution) for different departments and Dedicated NOC (Network Operation center. Both the data centers have development centers with around 450 seats
Rajasthan Core Banking Project
Some branches of 'Rajasthan State Cooperative Bank' are computerised on pilot basis. Based on its success, the bank has proposed to get all its 451 branches (i.e. both at Regional/District level) computerized in next 1 year.
Tell us about the technologies that you are providing to various public and private organisations.
We are providing all kinds of technologies to our users as per their needs and choice. All the leading brands in different categories of products and services are empanelled at competitive price with the latest technology and models available in market. If any technology, service or solution is already available with us, we provide it immediately; but if it is not available with us, we explore the solutions at competitive price with the latest technology. The scope includes supply of hardware, software development, adherence to IT Guidelines, providing consultancy services, execution of projects on turnkey basis, Data Centre services etc. All quality control checks are ensured by our specialised team before actual delivery of products and services to end-users.
According to you what is the key achievements of NICSI?
NICSI provides a number of services for multiple e-Governance projects undertaken by NIC, DeitY, Central and State Governments and various Government Organisations. The NeGP and citizen oriented services delivery projects are both important initiatives of the
government which reach up to the grassroots level. As NICSI and NIC both have expertise in all dimensions at government level, they
are actively involved in a work-able model for all e-Governance initiatives of Government of India like Setting up Storage Area Network (SAN), State Wide Area Network (SWAN), Common Service Centres (CSC) and other Mission Mode Projects under NeGP.
How would you identify the core areas on which the success of NICSI depends?
The business model of NICSI is based on triangle with 3 entities NICSI-USER-VENDOR (NUV). The success of NICSI depends on effective interaction with user and vendor. The user is the most important entity as business comes to NICSI from the users. The users primarily are the government departments at central and state levels, the PSUs and the autonomous bodies. NICSI ties up with vendors at the empanelled rates to receive benefits of scale economics.
What are the ways by which new projects come to NICSI?
As and when any user department approach NICSI for any kind of ICT services, our domain experts available all across the country provide technical guidance as per their need. Thereafter, the user department formally requests NICSI to procure services required by them. On receiving request, NICSI examines and place the order to respective empanelled vendors. All the leading brands and technologies in market are empanelled with NICSI's under different categories of services.
What would you say is NICSI's contribution to e-Governance in India?
NICSI is a leading e-Governance software solution provider in India. If any government department approaches NICSI for e-Governance solution to facilitate better interaction with citizens, all necessary efforts are made to provide complete solution within the stipulated budget and timeframe. NICSI is associated with major mission mode projects of DeitY. We are contributing to projects under NeGP like SWAN, e-Panchayat, Common service centres, NKN, National land records modernisation, transport computerisation and much else.
What is your view of the e-Governance policy that is currently active in the country? What are the ways by which the scope of e-Governance can be further improved?

The reasons for failure of e-Governance projects are anything but technological. Technology solutions are available and developed for any problem. But as they say, it is not the machine but the man behind the machine that leads to success or failure. The most important stakeholder in any e-Governance solution is the citizen and most of the time the citizen is not aware of online facilities that are available from the government. In many instances, the citizens don't even know how to use computers or access e-Governance websites. his is a major issue. So we need to create an awareness programme for all the citizens. There has to be a regular awareness programme for informing the citizens about all the facilities that are available. An e-Governance programme cannot succeed unless a fully aware public backs it. During my tenure in Himachal Pradesh, we major issue. So we need to create an awareness programme for all the citizens. There has to be a regular awareness programme for informing the citizens about all the facilities that are available. An e-Governance programme cannot succeed unless a fully aware public backs it. During my tenure in Himachal Pradesh, we tried to address all these challenges by involving end-users in developing decision making systems. One such example is implementation of an Online Public Grievance & Redressal System called e-Samadhan. By implementing this, it has made a quality change in decision making at all levels. The success rate of e-Samadhan project in Himachal Pradesh is as high as 90 percent.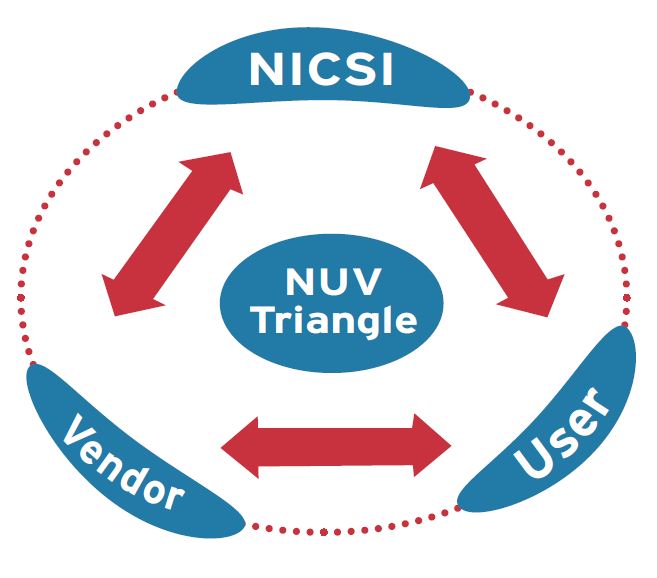 "If NICSI is declared a Central Procurement organisation for ICT solutions for government of India, it will make a substantial difference"
What kind of policies should the government come up with to enable NICSI to expand its area of operations and execute projects with greater efficiency? Also tell us about your expansion plans.
NICSI can create a balance among all stakeholders, like the Government at State and Central levels, private sector, citizens, DIT at Government of India level and fill the interaction gap between all because NICSI has domain experts and ability of expansion of resources. Being a non-profit organisation, it has the advantage of using resources for devising projects at minimal costs to serve the citizens effectively. If NICSI is declared a Central Procurement Department for ICT solutions for government of India, it will make a substantial difference.
Follow and connect with us on Facebook, Twitter, LinkedIn, Elets video