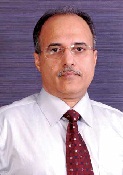 "Tata Power's partnership for distribution with the State Government of Delhi for its North Delhi customers, the North Delhi Power Limited (NDPL), is the only success story of privatisation in India," says Anil Sardana, Managing Director, Tata Power, in conversation with Nayana Singh
---
What is your outlook on the power sector as a whole?
While the power sector in India has witnessed a few success stories in the last 4-5 years, the road that lies ahead of us is dotted with innumerable challenges that result from the gaps that exist between what's planned versus what the power sector has been able to deliver. The challenge as one sees in the recent times specially compared to previous years is deteriorating coal supply on one end of value chain and poor financial outlook of Discoms where the losses have been mounting to levels far higher than previous years. This is a matter of great concern as the buyer of merchandise has to be solvent and efficient, failing which the fiscal health of all associates in the value chain will get impacted and it would lead into vicious and unviable circle of uncertainty. Power distribution still remains a segment that needs significant reform intervention. Going forward, a combination of tariff increases, distribution reforms, open access and enforcement of the 'obligation to serve' is required.
Are you planning to invest more on Renewable energy business? What kind of opportunities do you see in this business? 
Tata Power has aggressive plans of generating 26000 MW by 2020 and intends to have a 20 – 25 percent contribution in energy generated at all times from "clean power sources" which will include a mix of Hydro, Solar, Wind, Geothermal and Waste Gas generation. The Company has been working in different areas of renewable power generation- both grid connected as well as distributed. This will be through a combination of Hydro, Solar, Wind, Geothermal and Waste Gas plants. In order to address the issues pertaining to shortage of domestic fuel and rising prices of imported fuel, the Company is looking at a significant international presence as elaborated earlier.
Tata Power is one of the leading solar  power companies with a total operational capacity of 28 MW+. The Company recently commissioned 25 MW solar photovoltaic (PV) power project at Mithapur, Gujarat and 3 MW at Mulshi, Maharashtra. It's subsidiary Tata Power Delhi Distribution Ltd has also commissioned a 1 MW grid-connected roof top solar plant in Delhi. A 60.48 KWP solar power plant has also been functional on top of one of the building at its office in Carnac Bunder, Mumbai. Tata Power has partnered with Sunengy, Australia to build the first floating solar plant in India by end of FY2013.
The Company is the leading private wind generation company with an installed capacity of 375 MW which is spread across four states- Maharashtra, Tamil Nadu, Gujarat and Karnataka. Tata Power is a pioneer in hydro generation and has an existing capacity of 447 MW in Maharashtra that feeds clean power to the city of Mumbai. Tata Power and Norway based SN Power entered into an exclusive partnership to develop hydropower projects. Currently, the JV is constructing the first 880 MW project in Tamakoshy, Nepal. Further, the consortium bagged the "Dugar Hydro Electric Project" in Chenab Valley in Himachal Pradesh, India.
Tata Power also has a JV with the Royal Government of Bhutan under which it is implementing a 114 MW from Dagachhu Hydro Project with Druk Green Power Company.
Tell us about your Geothermal and waste gas based plants.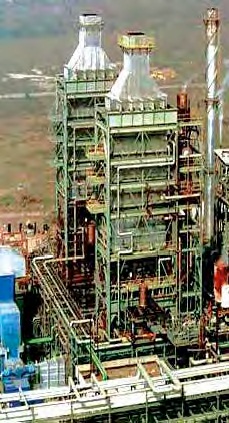 Geothermal energy is a key focus area for us, as it has the potential to create large-capacities co-exist with a much lower carbon impact and is available 24×7 unlike other renewable energy sources. Tata Power is pursuing this through an investment of $50 million for a 10% stake in Australian company- Geodynamics. Recently, Tata Power along with its consortium partners-Australian company Origin Energy and PT Supraco Indonesia won the bid for a 240MW geothermal project in Indonesia which is under development.
Tata Power has set up various plants at Haldia and in Jamshedpur ( Power 6) based on the blast furnace and coke oven gases which are waste gases from steel making process which help in reducing greenhouse gas emission significantly. Further, the Company is also in the process of evaluating different business models for distributed power generation and supply to the rural areas. It is important to join hands with the policymakers and regulators to make advancement in technology, strengthen the renewable energy portfolio, accelerate the development of cost effective energy efficiency programs and manage consumers' demand for electricity such that it can be turned into reality. It still however needs to formally influence our vendors and partners to calculate the carbon foot print. Tata Power has joined hands with different national institutes like the Indian Institute of Technology, University Department of Chemical Technology in developing pilot and demonstration projects in the renewable resource power generation.
---
Tata Power's gross generation capacity has touched 6099 MW.
The energy mix is as follows:
Thermal-5247 MW
Hydro-447 MW
Wind- 375 MW
Solar-30 MW
---
What steps does Tata Power take to ensure that the environment around its power plants is safeguarded?
As India's largest private sector power utility company, we at Tata Power are conscious of our role as sustainability stewards and embrace the challenges of climate change. We strive to lead the path towards growth with responsibility. Our commitment to this sustainable future has been categorical and consistent. Our sustainability initiatives comprise investments in clean coal technologies; several well-planned projects that generate power from wind, solar, and geothermal energies that are renewable sources; an unflinching commitment towards biodiversity conservation; streamlining water use; and planting thousands of trees in the vicinity of our power plants to reduce our carbon footprint. We are continuously working towards innovating and implementing eco-friendly technologies, and undertaking various projects under the Clean Development Mechanism, including wind power projects and various small-scale energy efficiency projects.
Over the next five years, Tata Power plans to increase its generation capacity exponentially. Tata Power has executed a number of measures in order to reduce emissions. Tata Power's power plant emissions are well within the norms laid down by the National Ambient Air Quality Standards (NAAQS). Sourcing clean coal is another significant way of reducing emissions and increasing efficiency. Tata Power has been consciously exploring clean coal sources, including imports, for its thermal power plants. Committed to complying with all regulations pertaining to the preservation and enrichment of the environment, Tata Power uses world-class innovative and environmentfriendly technologies.
Some of the world-class air pollution control measures taken by the Tata Power's Trombay Thermal plant to ensure clean and reliable power are:
Flue Gas Desulpharisation plant, first to be installed in any thermal power station in India – Fly-ash aggregate plant for recycling of fly-ash.
High efficiency Electrostatic Precipitator.
275m chimney for minimising groundlevel concentration of emissions.
State-of-the-art continuous emission monitoring instruments.
Large-scale afforestation projects in the catchment area of its Hydel Reservoirs.
Tell us about the initiatives that Tata Power is taking in power distribution space.
In the distribution space, we will continue to do advocacy for Public Private Partnership Model of distribution. Yet, we will consider Franchisee options if the laws and period stipulated are favourable to a transformation and sustained viability. We strongly believe that a substantial part of the demand supply gap can be curtailed if the distribution side of the business is well managed and a case in point is the management and success of NDPL in bringing losses from 56% to close to 13% in just 5 -6 years. The distribution business in Mumbai is growing at a rapid growth  rate. We aim to be the largest distributing company in Mumbai (in terms of MUs sold) by end  of this year and have outlined an investment of Rs 1000 crores spread over 3 years wherein we will further expand our network in Mumbai and give our consumers better power supply and service subject to regulatory approvals. Our Delhi Subsidiary, NDPL is continuing to perform well and is an example of benchmark distribution and transmission in the country.
How has your experience of distributing power in Delhi been so far?
Tata Power's partnership for distribution with the State Government of Delhi for its North Delhi customers, the North Delhi Power Limited (NDPL), is the only success story of privatisation in India. This company serves over 1 million customers (from a population of 4.5 million) spread over in an area of 510 sq. kms and has a peak load of 1050 MW. Since its formation in 2002, the company has launched a series of technological improvements for upgrading reliability and other customer services. Measures like energy audits, replacement of old meters with theft-proof electronic meters, automated meter reading, aggressive enforcement and public awareness drives have reduced the current ATC loss percentage to Delhi Distribution well below the target loss level percentage that has been committed to the regulatory authorities.
To create greater operational efficiencies, better load management and improvement in consumer services, NDPL has invested over Rs.1,350 crore in capital expenditure during the past five years. NDPL is automating its grids, mapping the network (for quicker fault location and isolation) and automating the outage management system on the Gas Insulated Switchgear (GIS) platform. In the retail power distribution business innovative customer service measures are critical to success. In a measure adopted for the first time in India by a distribution company, NDPL ensures that its representative visits a new customer's premises and completes all formalities required for providing a new connection, without the customer having to visit NDPL's office. Tata Power is now poised to participate in power distribution opportunities in other Indian states.
---
Transmission Business
Tata Power has a 51:49 joint venture with PowerGrid Corporation of India for the 1,200 km Tala Transmission Project: Powerlinks Transmission Limited (Powerlinks) is India's first transmission project to be executed as a Public- Private Partnership. Powerlinks transmits power from the Bhutan based Tala Hydroelectric Project (in Nilgiri, West Bengal), through the Eastern/ North-Eastern Region of India to Mandola in Uttar Pradesh (near New Delhi) a total distance of 1,200 km. Ten States (West Bengal, Bihar, Jharkhand, Sikkim, Punjab, Haryana, Uttar Pradesh, Jammu & Kashmir, and Delhi) benefit from this project, which transfers about 3000 MW of regional power. Maintaining an average availability of 99.7%, the project is an important link in the national power grid and is the first interstate transmission project that has been implemented through the Public-Private-Partnership route. Powerlinks has also balanced the ratio between thermal power and hydel power in the eastern region of India. Tata Power's transmission operations in Mumbai License Area stretch from Colaba in South Mumbai to Bassein Creek in North Mumbai and to Vikhroli in North-East Mumbai (bypassing Bhandup and Mulund).
---
In your opinion, what systems and technologies need to be deployed to cut down on electricity theft and minimize the transmission and distribution related losses?
Presently, the country is burdened with an overall peak power shortfall of about 11 percent and a situation where the distribution framework is almost at the brink of a collapse. Power sector reforms therefore are critical for providing the impetus to economic growth. The way forward for power sector is to accelerate distribution reforms as this would have a direct impact on the sector's commercial viability and ultimately affect the consumers and generators.
Distribution PPP model is a good route to bring private investments in the distribution business and should be implemented in other states. The sector has been plagued by high distribution losses (as high as 35-40%) and low billing recovery, which has resulted in poor financial health of the utilities.
We believe that at least 25 percent financial savings can be accrued by reducing distribution losses. This can help offset increase in fuel and energy costs. Reduction of Transmission and Distribution (T&D) losses should be attempted through metering, feeder separation, introduction of HVDS, metering of distribution transformers and strict anti-theft measures. Distribution Public Private Partnership and ESCO based structures should be considered for efficiency improvement. Unbundling needs to be carried out on priority basis and open access to transmission strengthened. A nominal tariff increase will also be a significant step. Alternate models of distribution particularly decentralized generation using renewable energy sources could be effectively used to address the needs of the country's rural and semi-rural communities.
---
Some of the world-class air pollution control measures taken by the Tata Power's Trombay Thermal plant to ensure clean and reliable power are:
Flue Gas Desulpharisation plant, first to be installed in any thermal power station
in India – Fly-ash aggregate plant for recycling of fly-ash
High efficiency Electrostatic Precipitator
275m chimney for minimising ground-level concentration of emissions
State-of-the-art continuous emission monitoring instruments
Large-scale afforestation projects in the catchment area of its Hydel Reservoirs
---