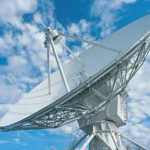 A panel set up by the Department of Telecom wants foreign long-distance telephony players, including Verizon, AT&T, BT and Cable & Wireless, to set up local servers in India. The move is aimed at enabling security agencies to access these networks within the country.

Under the existing rules, international long-distance operators are allowed to set up access servers outside the country. The only condition being that the operators have to take approval with regard to the location of the server. International operators use these remote access servers to manage their global network from one location.
According to a draft report prepared by a DoT committee, foreign players will now be asked to set up a local remote access storage server in India and store commands and logs locally. The telecom companies will also have to build capabilities to restrict remote access to the network in India during an emergency.
This is being done to give network control to security agencies. In addition, the operators will have to maintain an audit trail of remote access activities pertaining to the network operated in India for a period of six months. The panel has, however, dropped an earlier demand whereby foreign players would have had to set up an entire network operating centre in the country.
While a few international players like BT (formerly British Telecom) have an operating centre in India, others had objected to this proposal.
The Association of Competitive Telecom Operators, the industry body representing the foreign players, had written to the Department of Telecom that operators would find it difficult to implement the new norms.
The recommendations of the committee will be finalised by the DoT before it is sent to the Intelligence Bureau for approval. The DoT has been asking all telecom companies, including Canada-based Research In Motion, to set up local servers in the country to meet security requirements.
Follow and connect with us on Facebook, Twitter, LinkedIn, Elets video