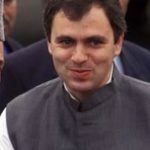 Chief Minister, Omar Abdullah today launched the e-portal for Health and Medical Education Department to effect e-procurement of drugs equipments, hospital furniture, sanitation items, housekeeping material, kits and disposables.
This is the 6th department where e-tendering has been put into practice under the directions of the Chief Minister during last two years while many more are in the pipeline.
On the occasion Minister for Health, Sham Lal Sharma, Minister for Medical Education, R. S. Chib, Minister for Science and Technology, Aga Syed Ruhulla, Principal Secretary Finance, M. Iqbal Khandey, Commissioner Secretary IT, Vipul Pathak, Secretary Health and Medical Education, M. K. Dwivedi, Director ISM, Dr. Kabir Dar, Director Health Services, Kashmir, Dr. Saleem-ul-Rehman, In-Charge Principal Medical College, Srinagar, Rafeeq Ahmad Pampori, Principal Dental College, Srinagar, Dr. Riyaz and various other senior officers were present in the meeting.
The Chief Minister also launched the publishing of first tender from the Medical Education Department for procurement of equipment through e-tendering.
In a PowerPoint presentation, the Health and Medical Education Secretary said that the value of procurement through e-tendering for the current year would be of the order of Rs. 65 crores. He said that e-procurement will replace present tendering system with use of e-portal designed for Jammu and Kashmir by NIC. He said that the e-procurement will enhance transparency and security, will reduce human dependence, create better access to users, ensure more global publicity and competition and help better strategic control.