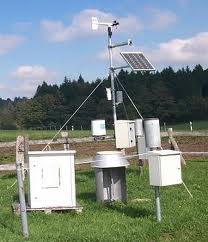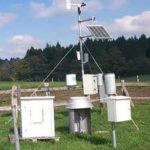 An erratic monsoon combined with inaccurate Met Department forecasts has caused the Maharashtra Government to accelerate the proposed installation of over 2,000 private Automatic Weather Stations (AWS) in the state.
The Rs 100-crore project, to be executed in the private-public partnership (PPP) model, will get underway from October next. It will offer weather and crop advisories to farmers to minimise their losses on account of uncertain climatic conditions.
 The Maharashtra Agriculture Minister, Radhakrishna Vikhe Patil, confirmed the AWS modalities as worked out by the city-based State Agriculture Directorate.
 Vikhe Patil, who reviewed a contingency plan for kharif crops, said a private weather forecaster agency — Skymet — had been engaged as a consultant to give effect to the project for which tenders would be floated soon.
 The Minister said that the IMD (India Meteorological Department) weather predictions, on which the Agriculture Department heavily depends, had at times not been so accurate.
 Hence, he said that the alternative system of weather forecasting for farmers, with specific inputs, was expected to stand them in good stead in terms of decision-making for farming operations.
 The Agriculture Directorate officials said in view of a weak monsoon in the state in June, the Agriculture Universities had worked out advisories on alternative crop pattern to suit rain-starved regions.
 According to the latest survey, only eight per cent of sowing operations for the kharif crop this season had been completed, which was much less than 13 per cent registered in the corresponding period last year.