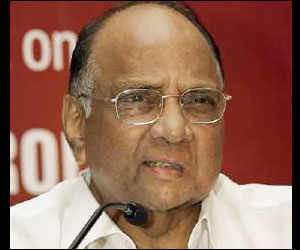 The Agriculture Minister, Sharad Pawar, will head the Empowered Group of Ministers (EGoM) during decision making on auction of telecom spectrum. The EGoM has been reconstituted after Pranab Mukherjee, who was heading it, resigned as Finance Minister to contest the Presidential elections.
A senior official from the Department of Telecom said the reconstituted EGoM will meet on Monday (July 2) to decide on the price for spectrum auction.

The EGoM was initially scheduled to meet on June 21, but the meeting was deferred as Mukherjee did not want to take any decisions on contentious issues at a time when he was moving out of the Finance Ministry.
The EGoM is slated to discuss issues such as spectrum price as recommended by TRAI, payment terms, and network rollout obligations for auction of airwaves due before August 31.