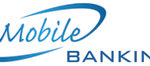 Telecom Regulatory Authority of India (Trai) on Tuesday issued new regulations for mobile banking. The new regulations are aimed at ensuring faster and reliable communication for enablement of banking through mobile phones.
The new guidelines stipulate that the access service providers need to facilitate the banks to use text messages, unstructured supplementary services data (USSD) and interactive voice response (IVR) to provide banking services to its customers. The access service providers can also optionally facilitate the bank to use WAP.
The response time for delivery of message for mobile banking services generated by the customer or the bank will be within the prescribed time frame of up to 10 seconds for SMS, IVR, WAP and STK and up to 2 seconds for USSD.
For mobile banking, the service providers will need to meet the quality of service standards laid by TRAI for mobile telephone services.