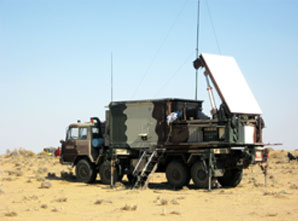 The most significant contribution of DRDO is the creation of an ecosystem conducive to development of cutting edge technologies
Ravi Kumar Gupta, Scientist G & Director, Directorate of Public Interface, DRDO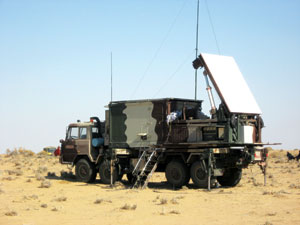 Balasya mulam vigyanam (The source of strength is Science) is the motto of DRDO. It is science that drives the nation in peace and war. DRDO has firm determination to make the nation strong and self reliant in science and technology. Being knowledge based organisation, DRDO has always been generating and protecting the intellectual property rights. DRDO has taken more than 491 Indian and 46 foreign patents /designs/ copyrights till date, while another 652 Indian and 104 foreign patents are under process. A good number of national and international papers are being published by our scientists. DRDO provides support to academia to carry out research on topics related to military science under Grants-in-Aid Scheme.
With strength of over 28,000 personnel, DRDO has developed a wide range of strategic and tactical weapon systems. The indigenous strategic missile development programme represents a quantum leap in terms of capabilities and level of technological excellence. The Agni series together with PII surface to surface missiles cover wide range of 300-4000 kms.  MBT- Arjun is the pride of the Indian Army. Akash surface to air a missile system is being inducted by both, the Air Force and Army. The Light Combat Aircraft (LCA), DRDO's flagship programme, reached a significant milestone, when it achieved the Initial Operational Clearance (IOC) on 10 January 2011.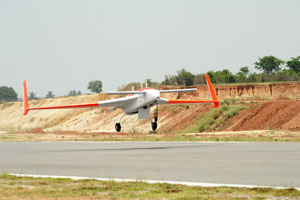 DRDO: an Outlook
Established in 1958, by the amalgamation of Technical Developments Establishments (TDEs) of the Indian Army and the Directorate of Technical Development & Production (DTD&P) with the Defence Science Organisation, Defence Research & development Organisation (DRDO) has grown into a premier organisation with 52 laboratories/establishments spread across the length and breadth of the country.
Creation of National Assets
The infrastructural facilities created by DRDO are national assets and include the integrated instrumented flight test range, structural dynamics and vibration test facility for aircraft, electronic warfare test ranges, propulsion and ballistics test facilities, underwater weapons test ranges and test tracks for land systems. The National Centre for Automotive Testing (NCAT), Ahmednagar, provides a one stop solution to the requirements of the Indian Automotive industry and defence services. It is an approved agency for evaluation of vehicles and their subsystems/components for certification and compliance to various national and international standards and regulations.
The Structure And Dimensions:
•    Total No. of Labs/Estts:
•    Training Institutes:
•    Integrated Test Ranges:
•    Total strength ( as on 01 July 2011)
•    Scientists:
•    Technical personnel:
•    Others:
•    Def. R&D Expenditure 2010- 11
•    Def. R&D Budget  2011- 12
•    Official websites
52
CEPTAM (Delhi), DIAT (Pune), ITM, (Mussoorie)
2
27796
7854
10139
9803
Rs 10149.71 crores
Rs 10253.17 crores
http://www.drdo.com,
http://www.drdo.org/, http://rac.drdo.in
The major partners in the DRDO's nation building endeavours include the armed forces, defence PSU's, private industries, international collaborators and academic/researchers. Inter-Governmental Agreements/MOUs on defence cooperation exist with about 35 countries. The growth of DRDO and the successful outcome of many of its recent programmes in high technology areas have been noticed by many countries, which are evincing interest in collaborative efforts. India and the United Kingdom entered into a letter of arrangement in September 2011 to pursue collaborative Defence R&D Cooperation with UK's Defence Science and Technology Laboratory (DSTL) and facilitate best use of respective research and technology development capability through joint projects.
In its drive to take the fruits of technological progress to the common man, DRDO has been releasing many technologies for civilian applications. A recent DRDO initiative in this direction is ATAC (Accelerated Technology Assessment and Commercialisation), which has been launched in association with the Federation of Indian Chambers of Commerce and Industry (FICCI). Forty five technologies have been already identified and over hundred other technologies are being assessed.