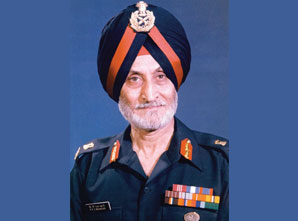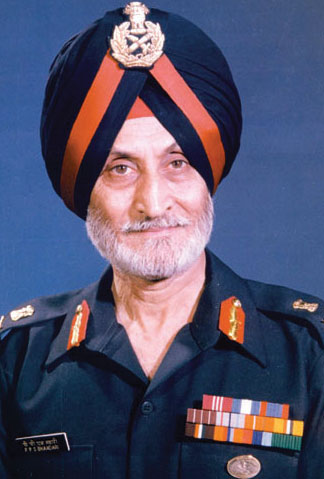 Lt. Gen PPS Bhandari (Retd.)
Group Director, Defence, Homeland Security, Marine Security, Rolta India Ltd
What new technologies is Rolta developing for the defence vertical?
Rolta's strengths have grown over the years and the company has undergone a transformation   from being a provider of customised Geospatial solutions, to one that offers comprehensive Command, Control, Communications, Computers, Intelligence, Surveillance, Target Acquisition and Reconnaissance (C4ISTAR) solutions for the complete 'sensor to shooter' chain.
Rolta's Military-off-the-Shelf (MOTS) solutions employ innovative technology linking operational needs with Geo spatial data. Rolta's offerings have constantly been upgraded to keep pace with changing user needs.
Rolta has brought in state-of-the-art technologies to address various C4ISTAR offerings including, Optronics and Communications needs of Indian military including Tactical mobile communications offering triple-play services. It is also setting up an R&D Laboratory for development of Software Defined Radio. SDRs would be the communication technology in the Defence Services in future.
Tell us about the Geospatial based Operations and Intelligence solutions, and other solutions that you are providing to Indian army?
Rolta is India's leading provider and developer of state-of-the-art Geospatial solutions for Defence. The company has been working with the Indian Defence forces for more than two decades. Apart from Mapping Solutions, Rolta's portfolio offers the full range of solutions to Indian Army, other defence services and security organisations including Photogrammetry, Missile Trajectory Planning, Terrain Planning, Asset Management & Visualization, Battlefield surveillance, Advanced / Mobile Integrated Image Exploitation, 3 D Visualization, Automated Change Detection, Head mounted Night Vision Devices, Mobile Radios, Vehicle Systems, Local Area Control Systems, Optronics, Sensors, Network Integration & Exploitation, Terrestrial Trunking Radio (TETRA), Line of Sight Radio Relay, Satcom, WiMAX, Combat Net Radios, Software Defined Radios, Interoperability Devices & Network Management Systems, etc.
How critical is ICT in enabling success of operations?
ICT has transformed the defence forces from people-centric to network-centric battlefield management, from aftermath combat review to real-time combat surveillance, from land and sea to air and outer space superiority, and from hardware-based to software-based force multipliers. ICT has brought in new paradigms in how the operations are conducted. With real-time situational awareness coupled with sound decision support systems, commanders and staff take quick and bold decisions, which are conveyed to the subordinate forces instantaneously. Thus, ICT has provided multitude of force multipliers at each level of hierarchy.
Please tell us about your solutions for homeland security and low intensity conflicts.
Rolta serves the Home Land Security domain, through a combination of technologies. The solutions offered include the Crime and Criminal Tracking Network and Systems (CCTNS) and the solutions for the typical requirements of Command Control rooms for Public Safety, Coastal Security, Safe city, Border security, Critical Infrastructure Protection for on-shore and off-shore assets in terms of oil platforms, refineries etc. and the Maritime Vessel tracking solutions. These solutions are based on the indigenously developed Command and Control framework, which can be customised to meet the requirements of current security concerns. These solutions also include the Sensor data integration, data fusion and visualisation solutions that seamlessly integrate with the Command and Control framework.