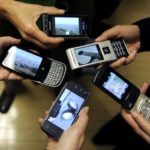 At times telecom users find it difficult to make sense of the ambiguous tariff advertisements that they may come across, while looking up for the 'best plan'. The Telecom Regulatory Authority of India (TRAI), has looked into the matter and has now directed all telcos to keep all advertisements publicising mobile tariff plans transparent.
A new press release issued by TRAI says:
In order to further improve transparency in telecom tariff offers for facilitating the telecom subscribers to choose the tariff plans that best meet their needs, the Telecom Regulatory Authority of India (TRAI), has today issued a Direction to all Telecom access service providers on 'Preventing Misleading Tariff Advertisements'. This Direction has been finalised after extensive consultations with the stakeholders including holding 'Open House Discussions' at various places across the country.
The press release goes on to say:
A tariff advertisement is considered to be misleading, which in any way, is likely to induce the consumer to subscribe to a tariff plan, which he would not have subscribed; contains an untrue statement; omits a material fact having bearing on the subscriber's decision; and fails to disclose attached limitations and restrictions.
Follow and connect with us on Facebook, Twitter, LinkedIn, Elets video