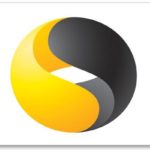 A survey on 500 net users in India conducted by Norton reveals that Internet users in India spend on an average 58 hours a week online. This means that they spend more than half of their waking hours online. The most interesting thing about this survey is that almost 50 percent of those interviewed have admitted that they suffer from withdrawal symptoms within first three hours of being cut off from the web.

"Indians are spending 12.9 hours browsing, 9.7 hours socializing and 6.1 hours on email every week," said David Hall of Norton, the anti-virus company that conducted the survey. The survey adds that the Indian internet users spend 12.9 hours browsing, 9.7 hours socializing and 6.1 hours on email every week. The target group of 500 used in the survey is in the age group of 18 to 64 years.
Of all activities, the respondents said they would miss doing work-related tasks the most if left without an internet connection. Social networking was the second most important task, while "convenience of life" activities like paying bills and shopping online came third. In fact, 83% of users said they couldn't live without the internet for more than 24 hours. According to Norton, the need to stay constantly connected is a new trend among Indian net surfers.
When it comes to online security, over three quarters of Indians would give up US$ 1 million than grant a stranger full access to their computer. The survey revealed that people are more concerned about protecting their personal information, protecting their privacy and blocking malware/viruses when downloading. On the other hand it revealed that while people are aware about the online threats and are aware that they need online security protection (96 percent), half of them have little or no understanding of the online security solutions that are available to them. While 60 percent of them believe that the basic security is enough.
David Hall says, "While the Indian consumers highly value their personal information, many do not have security solution in place to protect them from possible threats. With consumers increasingly owning multiple devices, there is a need for a security solution that provides them protection across platforms."
Follow and connect with us on Facebook, Twitter, LinkedIn, Elets video