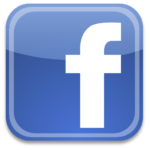 Facebook has confirmed that it has acquired about 750 patents from IBM. The patents cover various technologies such as software and networking. Facebook is creating for itself a war chest of patents for the purpose of girding itself for litigation.
Yahoo is suing Facebook there, claiming that the giant social network – which is preparing an initial public offering on the US stock market – has infringed 10 patents Yahoo has been awarded since it was set up in 1995 relating to advertising, privacy controls and social networking. Facebook was set up in 2004.
Facebook's move of buying these patents is likely to quell potential investors' fears that the company, which is preparing to go public in May, is not equipped with the intellectual property it needs to defend itself against other patent fights. Facebook, which now has 845 million users, filed an initial public offering in February.
The social network said in its filing that it expects to face more patent lawsuits.  "We expect the number of patent and other intellectual property claims against us to grow," the company said in its filing, prior to Yahoo's suit.
IBM has always been an intellectual property powerhouse, and last year alone was granted more than 6,000 new patents. As well as Facebook, it recently sold patents to Google, which is also under legal attack, particularly around its Android mobile operating system.
Follow and connect with us on Facebook, Twitter, LinkedIn, Elets video