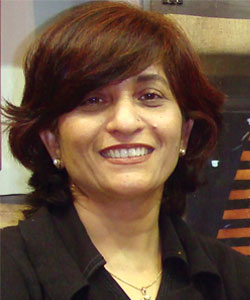 Renu Budhiraja
Senior Director & Head of Department
State Data Centre Division, Department of Information Technology, Government of India
How many State Data Centres are planned under the NeGP?
The Scheme was approved for all 35 States/UTs. 32 SDCs are going to be constructed. Chandigarh has opted out of the scheme. Dadra and Nagar Haveli and Daman and Diu will be getting SDC services from Goa SDC. 16 SDCs have already become operational.
What are the main goals behind State Data Centres?
The main purpose of State Data Centres is to enable state departments to host their services/applications on a common infrastructure. The SDCs are supposed to bring about ease of integration, efficient management and better security. They will also ensure adequate and optimal utilisation of computing resources, while supporting connectivity infrastructure.
How secure is the physical location of the data centres?
The State Data Centres are manned with Security Guards 24×7. Visitors are properly identified. The section of the building that someone has visited is also recorded. There is also physical screening with hand held metal detector. To ensure the security of the Server Farm Area, all items such as mobile, pen drive, camera and other digital devices are deposited at the gate. Visitors are allowed to enter after biometric identification. Entire building is covered by CCTV systems. Every door has an access system, alarms, etc. We also have a Building Management System (BMS) for comprehensive monitoring.
What hardware and software go into building Mission-Critical Data Centres?
The State Data Centres have both IT and non IT components to host the data and applications. This includes sacks, servers and storage. Monitoring and help desk services are also vital. We also have networking and security devices like routers, firewalls, IPS, IDS, ISPs, L3 & L2 Switches etc. Then there are the DG Sets, UPS, Electrical panels, BMS, CCTV, Access, Fire Suppression, HVAC etc.
How is the temperature controlled?
The SDCs are deployed with Precision Air Conditioning Units (PAC) with the pattern of downward flow from the perforated tiles in front of the racks. These AC units can cool the racks from the range of 3 KVA to 8 KVA load.
How do you ensure that usage is optimised?
The issue of optimisation of Data is being looked at very carefully. We have a system of storage consolidation to enable multiple departments to make use of single storage array for meeting their requirements. As a part of the SDC enhancement, we are enabling private clouds in SDCs in a limited way to further ensure optimum utilisation of the infrastructure.
What is your disaster recovery plan?
Under the SDC Scheme, the Disaster Recovery (DR) for the SDCs will be handled by the four National Data Centres (NDC) located in Delhi, Pune, Hyderabad, and Bhubaneswar. These NDCs are being managed and operated by NIC.
Are the State Data Centres scalable to meet future requirements?
Currently SDCs are being designed for meeting the requirements for next five years. The scalability requirement for the components such as space, storage, power and cooling are designed to meet the expansion for next 5 years. However, with vast improvements in technology, it is possible that the Data Centres will move from the old infrastructure based delivery model to the service delivery approach (Cloud). This will reduce the requirements in terms of space and also ensure optimal use of infrastructure and services.