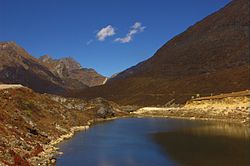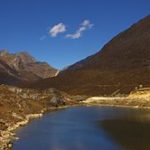 The Arunachal Pradesh assembly has been informed that the state government is contemplating to cover all districts including all administrative headquarters under the e-governance project for effective administration.
In response to a supplementary question raised by Trinamool Congress member Laeta Umbrey during question hour,  Chief Minister Nabam Tuki said, "The state government has evolved an administrative Reform Policy to cover all administrative centers under e-governance in the 12th Five Year Plan to have better accessibility."
Tuki said in the past three years the state government approved creation of one district, 18 administrative circles and one sub-division with total financial implication of Rs 18.72 crore. Umbrey had alleged that creation of new districts including administrative centers were made on political interest without looking at the genuine aspect involving a large chunks of money.
Tuki said the new districts and administrative centers were approved on the basis of demands of the local people and purely on need-basis. "Creation of administrative headquarters is for extension of services to the people's doorsteps but not on political compulsion," Tuki added. The Chief Minister also said that the number of districts would increase with demands of the people.