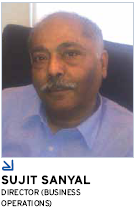 Company name
Ricoh India Ltd
Head office
Ricoh India Limited, 2nd Floor, Salcon Centre, Jasola, New Delhi-110025
Management team
T Takano, Sujit Sanyal, Manoj Kumar
Major Regional Offices
Bangalore, Mumbai and Kolkatta
Contact Person
Deepa Menon, Assistant Manager (Marcom) , deepa. menon@ricoh.co.in, +91-11-49103180
Website
www.ricoh.co.in

customer support/help line
1800-116-6 00, 1800-103-0066
Company Profile
Ricoh India Limited is a Public Limited company with 26.4% by Public and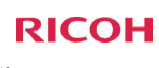 73.6% owned subsidiary of Ricoh Company, Limited, Japan. The company is a  leading player in the area of Imaging Solutions. All Ricoh products come with a  hallmark of quality, technological excellence and aftersales service. Ricoh India  operates through a wide network of 16 branches, 5 area offices and over 300 dealers and have well-trained sales and after sales service force. The  company is planning to be a major player in the areas of Managed Document  Solutions, IT Services, Transaction Printing, Production Printing and Laser  Printers. At present Ricoh India has approximately One lakh customer using  some Ricoh products or the other. The Customers spread from Lay to  Arunachal Pradesh, Kutch to the extreme Southern corners of India. In the  Government Segment one of the largest customer is the Defense Services with  the installation base of more than 2000 MFPs and LPs.
Products and services
Ricoh India is the leader in office automation industry in the country. Their  end-to-end product folio comprises:• Copier A3 Multi function Printers (Color + B&W)
• Laser Printers A4 ( Colour & B/W)
• Wide Format Multi Function Printers
• Copy Printers –Digital Duplicators
• Production Printers –(B/W & Colour)
• Document Management Solutions (Software)
• IT H/W & Services
Ricoh operates through a wide range of 15 Branch offices and have well trained Sales and after services forces.
Out of the Rs. 3bn revenue of last year, or the next year's target of Rs. 4.5bn, 45% of the revenue comes from after sales services, which is very important  part of the company's revenue. We are now aiming for after sakes services to       contribute to 50% of the company's turnover.
Target verticals
• Government vertical for Multifunctional Products, Copy Printers and Laser Printers.
• Large Commercial Accounts for Multifunctional Products, Laser Printers and
IT Services & products.
• Education vertical for Projectors, Copy Printers, Multi Functional Products & Education Software.
• Commercial Print shops for Production Printer equipment.
• Smaller Commercial Accounts for Multi Functional Printers, Laser Printers and IT Services.
Achievements And USP
• Ricoh deal in a very large number of products and strive to be a single point of contact for all the customers requirement of office equipment.
• Ricoh is one of the leading organization in Copier based (A3) Multifunction Printers with around 20-23% Market Share.
• In Colour MFPs Ricoh has achieved 30% Market share.
• In mid-volume production printers the market share is 33 percent.