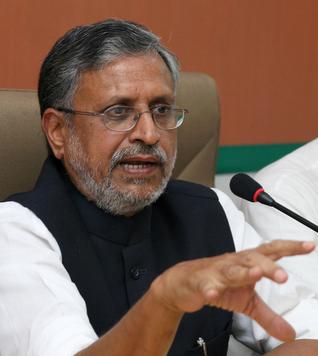 With the aim of making the state's budget making exercise people-oriented, the deputy CM and finance minister Sushil Kumar Modi has decided to invite budgetary suggestions online or through letters. The website and the address where suggestions can be posted will soon be publicised.

In the first week of February, the Bihar Chief Minister, Nitish Kumar, is slated to hold a meeting of around 2,000 farmers to discuss the state's agriculture road map with them. Modi has also decided to seek budgetary suggestions from the farmers for possible incorporation in the state's 2012-13 budget. "The exact date of the farmers' meeting would be decided in due course," Modi said.
Modi's first first pre-budget meeting with representatives of Bihar Industries Association (BIA), Bihar Chamber of Commerce (BCC) and a dozen other such organisations was held earlier this week. The matters discussed pertained to taxation, simplification of procedures related to commercial taxes department, and reduction of some taxes, including entertainment tax, entry tax, tax charged on generators, pesticides and luxury tax. The participants included commercial taxes department secretary R Punhani, BIA president K P S Kesri, former BIA president S P Sinha, Bihar Chamber of Commerce (BCC) president O P Sah, and MLAs Tar Kishore Prasad (Katihar), Sanjay Saraowagi (Darbhanga) and Suresh Kumar Sharma (Muzaffarpur), among others.
In the second meeting held in the middle of the week, Modi had interacted mainly with industry circles for inputs on the industry sector. He is also planning to hold meetings with businessmen associated with transport sector and excise-related activities, and with doctors, professors, medicine dealers and women on three different dates.
Modi said, "Budget making is not just table work. Our aim is to make the exercise transparent." He also said that trade and industry circles of the state were responding to e-governance introduced by the commercial taxes department with regard to e-payment, e-registration and filing of e-returns. As many as 10,451 traders had filed e-returns, besides 4,000 other traders for whom it was not mandatory. By next month a more powerful server will replace the existing one at the department.
Follow and connect with us on Facebook, Twitter, LinkedIn, Elets video