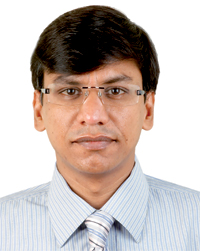 Nitin Garg
Country Manager – Government Vertical
Lenovo India
If the Government localises its applications to better meet local needs, it would ensure greater participation from masses
The evolution of e-Governance in the last six years has been phenomenal. Government reforms, sound policies and active participation by various government agencies have played a key role for this evolution. The need for innovation, self initiation and creativity has been realised by Government agencies which were earlier curbed by centralisation. An effective decentralisation of services has helped e-Governance evolve substantially. An increased Internet and mobile connection has also played a vital role in creating awareness among the citizens about exploiting new modes of access. Application of these factors in implementing e-Governance activities has been evident since last 5-6 years.
Looking into the future, States are expected to be given more autonomy in implementing different projects across the country, extending a self-reliant mode of governing system.
We can expect e-Governance to remove citizens' resistance towards change and transform the entire outlook of citizen-Government relationship. In India, the diversity of the country in terms of language is also a challenge. e-Governance in the local language is a big task to achieve, considering the lack of manpower, connectivity and skills in distant areas.
e-Governance can benefit from effective decentralisation. Deployment of authority to state and district levels for better management and control would work wonders in India. e-Governance should be able to bridge the gap between a citizen's traditional approach and modern technology.
An effective change management would help mitigate the digital divide in India. Proper Infrastructure in terms of connectivity, electricity and digital devices in remote areas would work towards fighting illiteracy to adopt e-Governance. Further, if the Government localises its applications to better meet local needs, it would ensure greater participation from masses.


"India is a very good example of a country that has embraced the telecentre concept, and people want to hear about what you have done. It really shows how we can combine public money and private money in a very effective way" – Valerie Faudon, Vice President, Marketing Programmes, Alcatel-Lucent."
Follow and connect with us on Facebook, Twitter, LinkedIn, Elets video