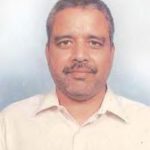 Ajay Mishra
Principal Secretary, Department of Information Technology & Communication, Government of  Andhra Pradesh
"One Mandal in selected districts are proposed to be connected to three villages through WiMAX. New IP based video conference system is already in place"

What is the progress of the State Wide Area Network (SWAN) project  in your state?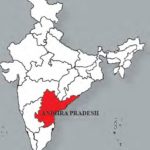 Tender has been released for new State Wide Area Network (SWAN) covering up to Mandal Head Quarters (MHQs). The existing SWAN is based on Time Division Multiple Access (TDMA) technology. The new proposed SWAN is based on Internet Protocol (IP) and the bandwidth can be more efficiently used. District Head quarters (DHQs) are connected to State Head quarters (SHQ)s with 8 Mbps bandwidth and each DHQ is connected to its MHQs through 2 Mbps bandwidth. The tender process is likely to be completed by mid June 2009 and will be in place by September 2009 covering all MHQs on experimental basis. One Mandal in selected districts are proposed to be connected to three villages through WiMAX. Furthermore, new IP based video conference system is already in place.
Is APSWAN addressing the issue of connecting the Police?

The existing APSWAN is already connecting district level police stations and the Deputy Superintendent of Police (DSP) office. The APSWAN is also utilised for network purposes for sharing data on critical issues. We are planning to extend the network to the Mandal level through the new SWAN. It is expected that this system will facilitate the police department to reduce the response time.
How do you plan to utilise the funds released by the Government of India for the State Data Centres?
DIT has released an amount of INR 4.15 crores as a part of the total allocation of INR 55.5 crores for setting up the State Data Centres (SDC). Presently, the Request on Proposal (RFP) is in progress and a System Integrators would be finalised after  the bidding process is completed.
The amount would be utilised partly for capital expenditure and the balance amount for making the payment to the vendors on quarterly basis for the operational expenses in the next five years under the Build, Own, Operate, Transfer (BOOT) model.
An amount of INR 17,86,748 has also been paid to the Pricewaterhouse Coopers (PWC) towards mobilisation as an advance and for the preparation of the Detailed Project Report (DPR) on SDC.
Andhra Pradesh has plans to set up a total of 4,687 Common Service Centre (CSCs), by when can we expect to see these CSCs actually getting operational?
We are planning to launch a total of 4,687 Common Service Centre (CSCs) in the state. We expect that by January 2009, approximately 800 CSCs will be operational. The remaining CSCs  would become operational by August 2009.