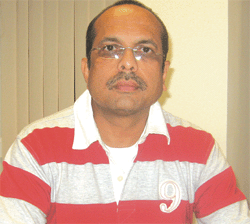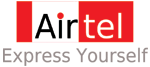 "Last Mile connectivity is an important part of e-Governance initiatives. We need to have a cost effective but reliable connectivity for last mile solution in order to bring Government and other services at the door step of the rural citizens" says Nivedan Sahani, Vice-President-Government and PSU Enterprises, Bharti Airtel Limited to egov magazine
What is your opinion about the National e-Governance Plan (NeGP)? How is Bharti Airtel participating in India's e-Governance initiatives?
National e- Governance Plan (NeGP) is on the right track as far as the Mission Mode Projects  are concerned. The State Governments are pro-active on rolling out departmental applications. However, the end results or the success and the failure of the plan can only be  measured with the timely implementations of State Wide Area Networks (SWAN) in providing rural connectivity (last mile solutions).
We are aggressively participating in selected e-Governance projects with a clear focus on  rural strategy. We are also planning to provide mobile services and customised solutions in  the area of agriculture, health care and education. This year we would be offering our  solutions with a strong alliance strategy to address State Government's needs. We would also  offer mobile base solutions on a Government to Citizen (G2C) basis under the Mission Mode Projects.

What are the most prominent e-Governance projects undertaken by Bharti Airtel? What are the future opportunities that you foresee for Bharti under the NeGP?
The major projects Bharti Airtel has undertaken under e-Governance initiatives are Tax NET,  e-Gram and Very Small Aperture Terminal (VSAT) base solutions for about 8500  Common Service Centres (CSC). Apart from these projects, we have also undertaken the  projects such as AAI, Enforcement Automation Solutions for Traffi c Police on Blackberry,  mobile services to the Indian Railways. We would be largely focusing on new initiatives which  would be in line with State Government plans. Apart from this, we are also working in  the areas of health, National Rural Employment Gurantee Programme Act (NREGA) National  Rural Health Mission (NHRM), education and agriculture.

Please tell our readers more about the e-Gram project in Gujarat. Which other states, besides West Bengal does Bharti plan to replicate the project?
e-Gram is initiated by the Department of Panchyati Raj of Government of Gujarat to offer    broadband connectivity to the village panchayats. Apart from providing the data, we would be offering video conferencing facilities to all the rural users.
The applications like tele-medicine and e- Education would be offered on this network. At  present, we are connecting 18,000 villages and by July 2008 we would be expanding the network to all the villages in the state of Gujarat. At this stage, it will be too early to comment  about other State Governments replicating the Gujarat model for their rural  citizens. But we are in discussion with many State Government departments to offer similar solutions for their Mission Mode Projects.
Bharti Airtel has recently won the bidding for VSAT project in Tamil Nadu. Could you tell us about the status of implementation of the same?
This project will offer connectivity to approximately 8000 Common Service Centres (CSC) across the country and we would be complete the projects in the next couple of months.
How important, in your opinion is Public Private Partnership (PPP) for the implementation of NeGP?
We strongly support the Public Private Partnership (PPP) model because it gives more fl  exibility to offer appropriate and workable solutions to meet the customer needs. The most  important factors under PPP are the involvement and commitment of government which is  signifi cant in implementing the projects at a faster speed.

What are the mobile solutions offered by Airtel for m- Government?
We are already in the advance stage of discussion with various State Government  departments to offer mobile base solutions for their urban and rural citizen. We would be launching applications such as land records, death and birth certifi cate, NREG and Mandi in  few State Governments. At the moment, we are offering traffi c base mobile solutions, platform ticketing and voice base mobile solutions for farmer communities in the country. Bharti Airtel is the largest mobile service provider in India, in view of that, what is your reach in rural India?

How does Bharti Airtel plan to utilise this reach to facilitate last mile connectivity?
In terms of mobile services, Bharti Airtel covers almost entire rural India. We would be  offering mobile based Value Added Services (VAS) for thae rural citizen as per the needs of the  State Governments. We are also working on various mobile base applications which would  improve the life of rural citizens and in the same time enable the State Governments to collect  the relevant data which will help them to take faster decision.

What is your take on last mile connectivity? What are the challenges faced from a service provider's perspective in its implementation?
Last mile connectivity is an important part of e-Governance initiatives. We need to have a  cost effective but reliable connectivity for last mile solution in order to bring the Government  and other services at the door step of the rural citizens. In terms of challenges, we face some  kind of roadblocks during the roll out of the networks. If the road infrastructure is good then  implementation and after sales support can be offered with out any delay.