UNICEF appeals for $856 million to aid children and women in emergencies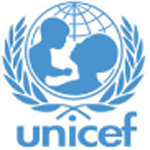 The United Nations Children's Fund (UNICEF) has released Humanitarian Action Report (HAR) 2008, which urges donors to provide $856 million to assist children and women who are victims of emergencies in 39 different countries around the world.
The report includes information on countries, which are currently affected by several political crises like Chad and Kenya. The report also describes about the UNICEF's relief activities alongside accounts of the financial requirements, which are necessary to meet the needs of those children and women who are suffering. UNICEF has estimated that 150,000 in Kenya are forced to live in temporary camps. While in Chad, 30,000 children of the 52,000, have been driven out of the country. UNICEF is providing urgent assistance in terms of health, education and nutrition. According to the report, better natural disaster preparedness has improved the situation in countries prone to emergency hazards.

GSMA launches mobile alliance against child sexual abuse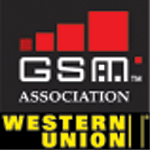 The global trade association for mobile operators, the  GSM Association has launched the Mobile Alliance against Child Abuse Content to obstruct the use of the mobile environment by organisations wishing to gain profit from child sexual abuse content.
The Alliance has been founded by the GSMA operators including Hutchison 3G Europe, mobilkom Austria, Orange FT Group, Telecom Italia, Telefonica/02, Telenor Group, TeliaSonera, T-Mobile Group, Vodafone Group and dotMobi. The Alliance aims to create significant barriers for the misuse of mobile networks and services for hosting, accessing, or profiting from child sexual abuse content. The Association states that the Alliance will implement technical mechanisms to prevent access to websites, identified by an appropriate agency as hosting child sexual abuse content. Members are also expected to implement notice and take-down processes to enable the removal of any child sexual abuse content posted on their own services, while supporting and promoting hotlines or other mechanisms for customers to report child sexual abuse content discovered on the Internet or on mobile content services. The Alliance plans to achieve its objectives by a combination of technical measures, co-operation and information sharing.
UN report: mobile phones narrow poverty gap in emerging markets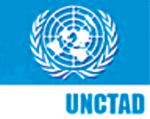 According to the recent report by the United Nations Conference on Trade and Development, (UNCTAD), the use of modern ICT gadgets like the mobile phones and net access are helping to narrow the digital bridge between the rich nations and emerging economics.
The study finds that mobile telephones and telecentres are supporting livelihoods in developing countries. The report states that the mobile telephony is rapidly progressing in the developing world. In Africa, there were 50 million new mobile subscribers in 2006, and in 2007 the total number of mobile subscriptions reached an estimated 200 million. This means an average of more than 20 active cell phones per 100 persons. The report noted that the flexibility and ease of mobile technology has led to its widespread use in business transactions, most particularly by very small firms or micro-businesses. The report also comments that mobile telephony can be provided quickly and fairly in comparison with the fixed line telephony.
To understand how telecentres support livelihoods among the poor, UNCTAD surveyed a number of telecentre networks in Bangladesh and India. The survey assessed which services telecentres are providing, who benefits from those services, and what are the key environmental and institutional factors that enable telecentres to help the poor raise living standards. The results show that most telecentres are concentrating on providing access to ICT and on developing basic ICT skills. In line with the type of services offered, telecentres are primarily used for information and education purposes. However, this is not sufficient for supporting the livelihoods of people living in poverty. Based on these findings, the report suggests that policy makers and managers of telecentres gear such institutions to provide better support to the livelihoods of the poor. The report also recommends that managers of telecentres offer e-Business skills training programmes; that they employ community 'infomediaries' to help the less-skilled use ICT services effectively; and that they collaborate with other organisations that support economic activities, such as business associations and micro-credit institutions.
Japan grants US$13 million for enhancing literacy in Afghanistan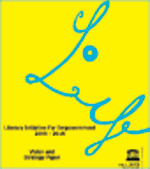 The Asian Development Bank (ADB) Japan's aid package will be delivered through UNESCO for enhancing literacy within the framework of the Literacy Initiative for Empowerment (LIFE) which was launched by the Director-General of UNESCO in 2005 as a global framework to support the developing countries to promote literacy towards the realisation of Education for All (EFA).
LIFE is officially adopted in Afghanistan as a national literacy framework which offers a platform for all the literacy players to plan and implement their respective activities in a harmonised manner to collectively achieve the National Education Strategic Plan (NESP) literacy goals. So called 'LIFE programme' funded by the Japanese Government will provide actual literacy learning to the 600,000 illiterate youth and adults especially women in selected 18 provinces in Afghanistan.
Afghanistan is one of these countries that face virtually the most serious and difficult illiteracy problems. In order to tackle the enormous literacy challenges, LIFE has been initiated by the LIFE coordination working group with the initiative of Literacy Department of the Ministry of Education and UNESCO. Japan has been a long-standing supporter of UNESCO's work with the Government of Afghanistan, notably in the areas of education and culture. Since 2001, Japan has contributed a total of US$ 3.2 million for Safeguarding Bamiyan Cultural Heritage Site and a total of US$ 500 thousand for 'LAND Afghan literacy project' to UNESCO in Afghanistan, in support to these activities.
Follow and connect with us on Facebook, Twitter, LinkedIn, Elets video