The inclusion of nine northeastern cities in the Smart Cities' Project of the Narendra Modi Government has given a boost to the Centre's 'Act East' policy while offering a big scope for investment and employment opportunities. Soma Chakraborty of Elets News Network (ENN) takes a holistic look while looking at challenges as well.
In a nationwide contest held in four phases, nine cities from the "underdeveloped" northeastern region made their entries into the "100 Smart Cities", defeating "developed" cities like Bengaluru and Kolkata. The nine cities are Guwahati (Assam), Imphal (Manipur), Agartala (Tripura), Kohima (Nagaland), Aizawl (Mizoram), Pasighat and Itanagar (both Arunachal Pradesh) and Gangtok and Namchi (both Sikkim). Till date, the Central Government has approved funds of Rs 14,124 crore for 464 projects which will be taken up as part of the Smart City Mission in the Northeastern region.
"The Brahmaputra Riverfront development project alone cost Rs 826 crore," Hardeep Singh Puri, Union Minister of State (Independent Charge) for Housing and Urban Affairs, told reporters in New Delhi recently. Puri had recently reviewed the progress of various projects to be undertaken in the Smart Cities in the Northeastern region and had indentified 24 of the 464 projects costing Rs 3,706.05 crore as "impactful".
The "impactful" projects, which include the Brahmaputra Riverfront development project and the Kohima Ropeway project, have been taken up expeditiously.
Aizawl (Mizoram)
Mizoram's capital city Aizawl made it to the Smart Cities list in last June. Aizawl, which has a population of about 4.5 lakh, is India's first city with a 'no honking' policy.
Just after the announcement of its inclusion in the Smart Cities, Mizoram Urban Development and Poverty Alleviation Secretary Dr C Vanlalramsanga had told the media that the focus in Aizawl would be to improve urban mobility in the congested areas by way of multi-level car parking, underground road and ICT-based public service delivery. Though the Mizoram Government is fully prepared to implement the Smart City project, there exist some challenges as well.
Vanlalramsanga, who is also the state Planning and Programme Implementation Secretary, admits, "Providing urban infrastructure is very costly here due to our topography, location and poor transportation system… Moreover, due to heavy and prolong rainy season and topographical disadvantage, most of our urban infrastructure requires high cost of maintenance."
However, he is optimistic that "the initiative undertaken by the Government with people's support will put urban development scenario in the State to a comfortable and sustainable level in the coming years".
Pasighat and Itanagar (Arunachal Pradesh)
The centurion town of Pasighat, the headquarters of East Siang district, made it to the 'Smart Cities' list along with Aizawl in June 2017. Pasighat, one of the oldest towns in the State with a population of around 50,000, is the first town from Arunachal Pradesh to figure in the list. Arunachal's capital city Itanagar which was included in the 'Smart Cities' this January, is the latest entrant in the list. Terming the selection of Itanagar as a "perfect New Year gift" to the residents, Arunachal Pradesh Chief Minister Pema Khandu had said, "By selecting Itanagar, the Centre's intentions in developing Arunachal Pradesh has become very clear and positive."
Both Pasighat and Itanagar each will get central assistance of Rs 100 crore per year for five years.
Gangtok And Namchi (Sikkim)
Sikkim's Namchi and capital city Gangtok have got the Centre's approval to become 'smart' While developing tourism and traffic management will be the priorities for Gangtok, developing implementing an Integrated Water Supply and Distribution System is on the top of the agenda list for Namchi under the Smart Cities Mission . "Gangtok is also working on effective solid waste collection and management…the focus is also on the development of existing pedestrian walkways retrofitting with universal access design features and appropriate streetlights," says Navin Rai, Joint Chief Town Planner, Nodal Officer- Smart Cities Mission, Urban Development and Housing Department, Government of Sikkim. Speaking on challenges, the bureaucrat stated, "There is always a challenge when we try to intervene in the existing urban building footprints…the primary challenge would be the limited availability of land parcel for creation of impactful projects and the geographical terrain. There are also gaps in the existing institutional framework."
Kohima (Nagaland)
After missing the bus twice, Nagaland's capital Kohima's tryst for the 'smart city' tag came to fruition in 2016. In a public meeting in Nagaland recently, Prime Minister Modi had said that his Government will spend around Rs 1,800 crore for making Kohima a Smart City.
Like in other parts of Northeast, connectivity is a major issue in Nagaland which is a major challenge in making Kohima smart. Admitting it Modi said, "We have planned to invest more than Rs 10,000 crore in the roads of Nagaland.'' Imphal (Manipur) According to Manipur Government officials, improving traffic condition in the State capital Imphal is the top priority in the Smart City project. Imphal was included in the Smart City list in 2015. The Centre has recently released Rs 106 crore for the Imphal Smart City Mission. According to observers, poor connectivity and insurgency are the main challenges in making Imphal a Smart City.
Guwahati (Assam) and Agartala (Tripura)
The Centre has approved Rs 2,293.35 crore for 11 projects under Guwahati Smart City project. According to media reports, South Korea has also evinced interest to engage in the Smart City project for Guwahati. Overhauling the traffic system and tackling the issue of urban flooding are the top priorities in the Guwahati Smart City Mission. Under the Smart Cities Mission , Agartala Municipal Corporation has started innovating to improve citizens' quality of life with things like LED lighting, disaster management and solid waste management. As part of the project, a total of 3,200 LED lights were installed in Agartala, the capital city of Tripura.
Get a chance to meet who's who of Smart Cities ecosystem in India including key policymakers from Central and State Governments. Join us at Smart City Summit, Surat on 19th-20th May, 2018 to explore business opportunities. Like and connect with us on Facebook, Linkedin and Twitter.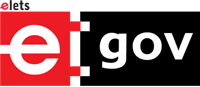 Recommended from all portals