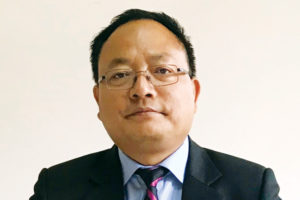 The Aizawl Municipal Corporation has been doing its best to address Solid Waste Management issues and improve sanitation. The collective efforts of all the concerned Departments/ Agencies are bringing about marked improvements in water supply and sanitation, says Vanlalmawia Renthlei, Joint Secretary, Urban Development and Poverty Alleviation Department, Government of Mizoram in conversation with Poulami Chakraborty of Elets News Network (ENN).
What initiatives have been taken by the Government of Mizoram for the urban development of the State?
Urban Development can be said as a relatively new initiative in India. The earlier focus of the Government was mainly on rural development, rural poverty alleviation, addressing agricultural sector, and employments in the primary sector. The initiatives of the Government of India and the State Governments have resulted in a series of urban sector programmes aimed at addressing urban poverty, urban housing, urban planning and urban renewal has resulted in overall development in the State.
Urban transport is being given emphasis to improve mobility. Aizawl being the capital city of the State, various urban initiatives have resulted in significant developments of the city. Central flagship programmes like Atal Mission for Rejuvenation and Urban Transformation (AMRUT) and Deendayal Antyodaya Yojana-National Urban Livelihoods Mission DAY-NULM have played a critical in the improvement of civic amenities, poverty eradication and formation of Self Help Groups.
How is Aizawl evolving as a forerunner when it comes to waste management in the region?
Mizoram has a long history of sanitation and cleanliness initiatives with the cleanliness week which commenced as far back as 1977, with the big involvement of the community, and various NGOs in this field. Because of this, the level of awareness is quite high among the general public. The next phase in urban sanitation is scientific management of wastes, which has been given priority by the Government. Aizawl will have a scientific waste management centre under the ADB-assisted North Eastern Region Capital Cities Development Investment Programme (NERCCDIP). A serious of waste management campaigns had been taken up.
What measures have been taken up by the State Urban Development authorities to ensure proper drinking water and sanitation to its citizens?
With a view to providing key urban services such as water supply, solid waste management, sewerage and drainage, the Government departments and the Municipality have been putting in efforts to achieve these services based on annual running targets. The intervention through the Central Government's Schemes like Jawaharlal Nehru National Urban Renewal Mission (JNNURM), AMRUT etc, are quite instrumental in improving water supply and sanitation.
The State's efforts through the ADB's assistance and State's budget supported New Economic Development Policy (NEDP) also help in improving the service levels. The Aizawl Municipal Corporation has also been doing its best to address Solid Waste Management issues and improve sanitation. The collective efforts of all the concerned Departments/Agencies are bringing about marked improvements in water supply and sanitation.
We have visualised a 24×7 water supply, with scientific management of solid wastes, and sewerage treatment for eastern part of Aizawl, coupled with widespread use of bio-digester in septage management. A series of waste management campaigns have been taken up for generating awareness to the public, and to bring about behavioural change.
How do you gauge the State when it comes to adopting e-governance and IT in its ecosystem?
IT has now played an important role in delivery of services to the citizens. Therefore, we need to increasingly leverage IT to provide better services and for efficiency in the system. The State has a very vibrant IT framework, and the State Government has taken up a series of measures for improving the system through IT interventions. Platforms such as e-District, State data centre, development of applications for various departments for online payment of water bill and power bill, development and maintenance of websites by the State's Information and Communication Technology Department for dissemination of information, which are quite citizen-centric in nature, play a pivotal role in the delivery of services.
How is the authority acting on connecting the city with state-of-the-art transportation services?
The real efforts of the Government in improving urban mobility are of recent initiatives. In view of the hilly nature of the city, there are limitations in adopting the transportation models, particularly for mass mobility. The Government is giving emphasis on improving non-motorised transport, particularly in pedestrian facilities, improving public transport systems. In particular, the systems and models that can be developed for hill cities will need to be put in place. A comprehensive Non-Motorised Transport Master Plan is already in place, and a sustainably urban transport is expected to be taken up through external assistance to improve the urban mobility.
Please share your vision on the urban development growth of the region for the coming five years.
It has now become an accepted norm that urban development has increasingly become the centrestage in the economy, as cities are rightly called as 'Engines of Growth'. Efficient management of urban areas and economic administration of urban centres are the key to growth and development. With that understanding, the gross investments in the urban areas have been increasing by leaps and bounds. The Central Government, State Governments, and Municipal Authorities collectively invest in the urban sector. In that backdrop, it is expected that the urban areas in the region will be able to contribute significantly to the Gross State Domestic Product (GSDP) of the States, and play increasing role in the economy.
Get a chance to meet who's who of Smart Cities ecosystem in India including key policymakers from Central and State Governments. Join us at Smart City Summit, Surat on 19th-20th May, 2018 to explore business opportunities. Like and connect with us on Facebook, Linkedin and Twitter.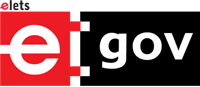 Recommended from all portals