The Transport Department of Maharashtra is working round-the-clock to ensure road safety of citizens. For this, the department is undertaking the superior structural engineering of roads, vehicle fitness and ensuring drivers' skill set, says Praveen Gedam, Commissioner of Transport Department, Government of Maharashtra in conversation with Poulami Chakraborty of Elets News Network. Excerpts:
You have recently taken the charge of Maharashtra's transport department. What are the challenges you are facing in digitising the department ?
We are currently working on the consolidation of our data. We have been collecting data since 2006. All the data stored in these 10 years is scattered at various places in the state. Further, we are working on compiling the data of vehicles and their owners and keeping it at a central location so that it can be accessed from anywhere. This requires robust IT infrastructure. We have successfully migrated data from 11 out of 50 offices.
What services will the transport department provide online?
We want to keep all our services online including learner's license, permanent driving license, services on learning license and permanent driving licence, endorsement of driving licence, application for Public Service Vehicle (PSV) badge, issuance of temporary registration, new vehicle registration, etc. Besides, there are several services which are in the process of being made online such as issuance of No Objection Certificate (NOC), application for conductor license, international driving permit, and issue of duplicate registration certificates, approvals for schools buses, e-meter approval, and many more.
Maharashtra accounts for over 65,000 accidents annually and is among the states with the maximum number of road accidents. What measures are being taken to reduce the accidents?
The department is working on three components to ensure road safety for two-wheelers and to reduce road accidents namely, ensuring superior structural engineering of roads, vehicle fitness and ensuring drivers' skill set. We have already started issuing learning licences using a computerised system on the basis of the applicant's knowledge. A permanent licence is issued based on skills.
For the past two years, it is mandatory to declare helmet usage at tha time of vehicle registration or while obtaining a learning license. How far have you succeeded in this drive?
Last year, helmet was made compulsory for the person riding the bike and the pillion rider.
"The central server will incorporate learner licence, driving licence, registration of vehicles, permits, fitness certificates, alteration in motor vehicle, Pollution Under Control certificate, insurance, PWM, e-challan, tolls, border check posts, CCTV, etc."
We have 61 flying squads to oversee the usage of helmets on the roads. As a matter of fact, our flying squads have collected a fine of Rs 345.50 crore in the last financial year for traffic violations across the state. Besides, our law enforcement agency acts as a supplementary to the traffic police. The responsibility of booking the offenders is primarily with the traffic police. However, certain cases are reported to us and we take action such as suspension of the driving licence.
Suggestions such as using CCTV cameras, Radio Frequency Identification (RFID) number plates, and e-challans to curb traffic violations have still not been implemented. Why?
E-challan is already operational in Pune and by May 2017. It will be rolled out in the entire State. Once it is operational, the details of the offence and the offender will be recorded on a centralised server. The details will then be referred to the regional transport offices and traffic police for action.
Is there any additional strategy that the government is planning to adopt to ensure increased usage of helmets?
We are planning to conduct a comprehensive campaign on road safety. Besides, our traffic police are vigilant enough and penalises bikers, who are not using helmets, which is also making a significant change. We see lots of people using helmet these days, but its a behavioural change and will come only gradually.
Will you also apprise us of the components that will be included in the proposed central system?
As we talked about it earlier, the central server will incorporate learner license, driving license, registration of vehicles, permits, fitness certificates, alteration in the motor vehicle, Pollution Under Control certificate, insurance, PWM, e-challan, tolls, border check posts, CCTV, etc.
What are some of the challenges you are facing in Mumbai? 
Mumbai is very populous city – about four to five times denser than New York in the US. So, we have a Herculean task when it comes to streamlining the transportation further. Transportation department cannot work in isolation. Land Use and transportation must work together. In some European cities, land use and transportation work as one department. This is crucial for designing the transportation in the best possible manner avoiding longer time for the citizens to reach to common transportation junction.
Recently, a survey has revealed that the Light Motor Vehicle (LMV) population in Mumbai has crossed a million, which is 9.3 per cent increase over the previous year. Further, the two-wheeler population has also gone up remarkably – the number has risen by 8.4 per cent.
However, the good thing is that the number of fatalities has not increased with the increasing number of vehicles on Mumbai roads.
Get a chance to meet who's who of Smart Cities ecosystem in India including key policymakers from Central and State Governments. Join us at Smart City Summit, Surat on 19th-20th May, 2018 to explore business opportunities. Like and connect with us on Facebook, Linkedin and Twitter.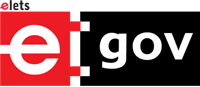 Recommended from all portals