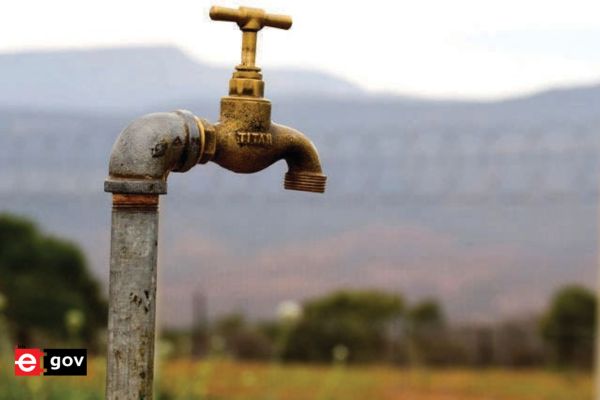 Access to safe drinking water is a critical global concern, with nearly two billion people lacking it, and about half of the world's population experiencing severe water scarcity at some point each year. These challenges are expected to worsen due to climate change and population growth. Additionally, 44% of household wastewater worldwide is not treated safely, putting over 3 billion people at risk of exposure to harmful contaminants. Water-related natural disasters, such as floods and droughts, have affected over 3 billion people in the past two decades, causing significant economic damage. Water security is a multi-dimensional challenge that requires a coordinated approach, particularly in urban areas, where 56% of the global population currently resides. This trend is expected to continue, doubling the urban population by 2050. Unfortunately, the number of city dwellers lacking safe drinking water has already doubled between 2000 and 2021. To address this, urban water management should focus on source protection, reliable water supply, wastewater treatment, and flood management.
Water security is a pressing global issue, particularly in urban areas experiencing rapid population growth. Integrated water management is essential for addressing these challenges and offers the potential to transition to a more sustainable, circular water resource management. This article explores strategies to strengthen urban water management, aligning with global initiatives like the SDG 6 Global Acceleration Framework. While progress on the indicators of Sustainable Development Goal 6 (SDG 6) is often used as a measure of water security, it is essential to recognize that the concept extends beyond the scope of SDG 6. Moreover, these indicators are measured at a national level, which can mask specific issues at the city scale. To comprehensively assess urban water security within countries, it is prudent to design evaluation systems that capture the interactions among the four dimensions of integrated water management: water resources and ecosystems, water supply, used water & drainage, and flood management. Several existing evaluation systems can serve as models for this purpose.
Also Read | Resilient Urban Economics: Cities as Drivers of Growth and Recovery Surat, a City in India
An assessment of G20 countries based on SDG indicators reveals noteworthy findings. While nine out of twenty countries claim 100% coverage of safe drinking water access for urban populations, all other countries report more than 95% coverage. Similarly, over 80% coverage is reported for urban access to basic and safely managed sanitation across all G20 countries. However, concerning urban household wastewater treatment, only seven out of twenty countries report 80% or higher treatment rates, indicating substantial room for improvement. Significant concern is the low reuse of treated used water in most G20 countries, despite high treatment rates in some. For instance, countries like France, Italy, China, Germany, and the UK treat over 95% of used water, yet their reuse percentages range from 2-3% in Italy and Germany to 17-18% in China and France, with the UK at 8%. This underutilization of treated used water is a missed opportunity, particularly given the increasing instances of water shortages.
Water-related disasters, particularly floods, pose a significant challenge for all G20 nations, with China, India, Indonesia, and Japan having the highest proportion of their populations vulnerable to flooding. As urbanization continues, the risk to urban populations in densely populated cities within these nations becomes more pronounced. Therefore, there is a pressing need to develop urban flood management strategies as part of an integrated water management framework. With the impacts of climate change becoming increasingly evident, traditional water management protocols may no longer suffice to address emerging challenges. Urban areas must adapt to respond to changing circumstances. However, the transition to integrated water management has been slow in many cities and countries. Several factors contribute to this inertia:
Blurry Urban-Rural Interface: The expanding peri-urban areas challenge the demarcation of boundaries for water management, affecting the sustainable use of water sources and the legal provision of water supply.
Rapid Urbanization: Cities are constantly trying to meet the growing demand for water, leaving little room for innovative approaches.
Lack of Awareness: There is a lack of awareness and knowledge about the benefits of integrated water management in smaller cities, with a predominant focus on engineering aspects of water supply.
Handling Trade-offs: Water managers often lack the skills to manage contentious trade-offs between economic development and environmental protection, prioritizing economic development at the expense of ecological considerations.
Institutional Silos: Fragmentation and lack of coordination within government institutions hinder the implementation of integrated water management strategies.
Addressing these challenges and embracing integrated water management is central to addressing gaps in sustainable and efficient water resource management, thereby mitigating humanitarian, economic, and developmental challenges. Integrated water management is an ongoing process, adapting to dynamic urban needs and emerging challenges like climate change and pandemics. It demands a transdisciplinary approach that extends beyond core expertise. To drive progress, cities should consider this eight-point agenda:
Also Read | Empowering Resilient Urban Economies: Nudging Environmentally Responsible Behaviours for a Sustainable Future
Re-imagine the role of water managers: Equip future water managers with transdisciplinary knowledge, moving beyond traditional engineering, to address water management comprehensively. Foster systems thinking and cooperation among water-related agencies.
Leverage urban planning instruments to promote integrated urban water management: Leverage Master Plans and development plans to integrate integrated water management into city growth strategies, shifting from economic development at the cost of natural resources to sustainable growth.
Strengthen the data ecosystem within cities: Invest in high-quality, accessible data on various aspects of urban water management. Establish a centralized database to support informed decision-making and enable the adoption of disruptive technologies like artificial intelligence.
Integrate nature-based solutions in urban water management: Integrate natural ecosystems, such as wetlands and urban forests, into water management strategies. Mainstream nature-based solutions within city policies to harness multiple benefits.
Transition from mono-functional to multi-functional infrastructure: Reimagine water infrastructure to provide multiple benefits beyond water-related services. Invest in green and multi-functional infrastructure to address climate change mitigation and adaptation.
Invest in Social and Human Capital: Engage citizens proactively in co-managing the urban water sector. Foster water-sensitive communities and citizens through dedicated engagement initiatives, shifting from spectators to active participants.
Explore Non-Traditional Financing Sources: Seek alternative financing sources like Viability Gap Funding, Value Captured Finance, and Municipal Bonds to fund capital- intensive water infrastructure projects.
Encourage City Partnerships and Networks: Establish partnerships and networks among cities for capacity building, peer learning, and sharing experiences. Federal governments can facilitate these networks while ensuring their autonomy.
The paradigm shift requires building capacities and engaging citizens, with each city developing its unique integrated water management model. It's time to create water-secure cities that harmonize with nature, promote equity, leverage technology, and engage all stakeholders. The time for action is now.
Note: Summary extracted from the Urban 20 White Paper on Ensuring Water Security, National Institute of Urban Affairs- Urban 20 Technical Secretariat
"Exciting news! Elets eGov is now on WhatsApp Channels 🚀 Subscribe today by clicking the link and stay updated with the latest insights!"
Click here!