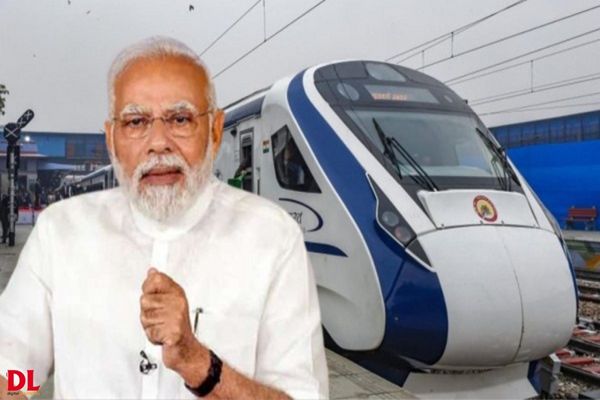 Prime Minister Narendra Modi Friday flagged off two Vande Bharat trains from Mumbai to Shirdi and Solapur. Mr. Modi first flagged off the CSMT-Solapur Vande Bharat Express and then another semi-high-speed train connecting the financial centre to Sainagar Shirdi shrine town in the Ahmednagar district at an event at Chhatrapati Shivaji Maharaj Terminus in south Mumbai. Additionally, he opened two MMRDA projects. The PM will also open the Aljamea-tus-Saifiyah Arabic Academy's Mumbai campus, which is situated in Marol in the western suburbs. The timing of his second trip to Mumbai coincides with the upcoming Brihanmumbai Municipal Corporation elections.
Due to PM Modi's visit, there have been traffic restrictions between 2.45 and 6.30 pm in the Andheri and CST areas. According to the traffic authorities, Central Railways has booked a programme for Chhatrapati Shivaji Maharaj Terminus platform number 18, and a public event for Friday is also planned for Aljamea-Tas-Saifiyah in Marol Campus in Andheri (East), where many people are anticipated to attend.

Also read: PM Modi meets top economists and industry experts at pre-budget meeting
While the Mumbai-Solapur Vande Bharat Express improves connectivity in Maharashtra's Nashik, Trimbakeshwar, Sainagar Shirdi, and Shani Singapur, the Mumbai-Sainagar Shirdi Vande Bharat Express will ensure faster connectivity between religious locations like Siddheshwar in Solapur, Akkalkot, Tuljapur, Pandharpur near Solapur, and Alandi near Pune.