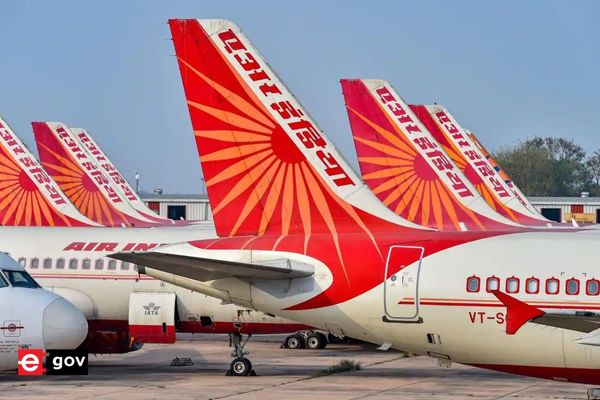 Air India's mega 470-aircraft order to Boeing and Airbus could end up even bigger as the airline has an option to buy an additional 370 planes from the manufacturers, chief commercial and transformation officer Nipun Aggarwal said.
The current 470-aircraft order is the largest placed by an airline in one go anywhere in the world, beating the 2011 order by American Airlines for a combined 460 aircraft. The biggest order by an Indian carrier before this was IndiGo's 300-aircraft order in 2019.

In accordance with the provisions of the agreement, Airbus and Boeing will provide 470 firm aircraft, 370 options, and 370 purchase rights over the course of the next ten years. The Airbus firm order also includes 210 A-320/321 Neo/XLR and 40 A350-900/1000. The firm Boeing order includes 190 737-Max aircraft, 20 787s, and 10 777s. According to Aggarwal's LinkedIn post, we also have agreements in place for long-term engine maintenance with GE Aerospace, Rolls-Royce, and CFM International (CFM).
The number of aeroplanes that the customer has committed to purchasing is referred to as a firm order. Options are typically included with firm orders, enabling the airline to buy more aircraft at a later time and at a predetermined price. Options are not legally binding on the buyer like firm orders are.
Air India has the option to purchase an extra 70 aircraft in addition to the 220 that are included in the definite order, according to information provided by Boeing when the twin orders were announced on February 14. The existence of an option in addition to the definitive contract for 250 Airbus aircraft was unclear at the time.
"Air India has acquired a number of options and buy rights in addition to the 470 aircraft that are now on firm order. These offer us the choice—but not the obligation—to accept additional aircraft at previously agreed-upon production slots and/or pricing, enabling us to nimbly handle future growth and manage risk, according to Air India CEO Campbell Wilson.