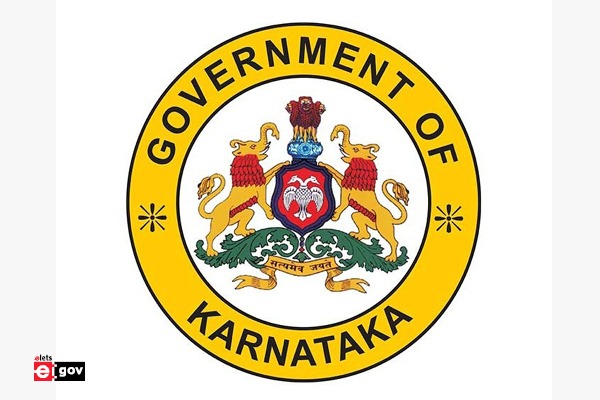 In a major bureaucratic reshuffle in the state, the Karnataka government on Saturday issued orders transferring 15 IAS officers. Dr Ramana Reddy EV, Additional Chief Secretary (ACS), Commerce and Industries Dept, is transferred as ACS to Government-cum Development Commissioner relieving Prasad ISN, from concurrent charge. He is also given concurrent charge as ACS, Dept of Electronics, IT/BT & Science and Technology.
Kapil Mohan, ACS, Tourism Dept., is promoted to ACS, Energy Dept., and given concurrent control of the two departments. The Bangalore Development Authority Commissioner position is given to Kumar Naik G, ACS, Energy Department.
Rashmi V Mahesh has been replaced as Principal Secretary (PS), Revenue Department (Disaster Management, Bhoomi and UPOR), and Umashankar SR, ACS, co-department, has been given concurrent charge of the post of ACS, Education Department (Higher Education). Jayaram N has been relieved of concurrent charge.
Officers below are also transferred (From-To):
Dr Selvakumar S – PS, Public Works Dept – PS, Commerce & Industries Dept – Concurrent charge – PS, Dept of Skill Development, Entrepreneurship and Livelihood;
Manoz Jain – Awaiting Posting – Secretary, Minority Welfare Dept; Dr Shiva Shankar N – Executive Director, Suvarna Arogya Suraksha Trust – MD, Rajiv Gandhi Rural Housing Corporation Ltd; Nalini Atul – Awaiting posting – Director, Social Audit, RDPR Dept; Mohammad Roshan – CEO, ZP, Haveri – MD, HESCOM, Hubballi; Bhoyar Harshal Narayanrao – Awaiting posting – CEO, ZP, Belagavi; Bhanwar Singh Meena – Controller of Examination, KPSC – General Manager, Resettlement & Rehabilitation and Land Acquisition, Upper Krishna Project, Bagalkot; Prakash GT Nittali – Director, Kannada & Culture Department – CEO, ZP, Chikkaballapura; Nongjai Mohd Ali Akram Shah – Awaiting posting – Additional Mission Director-2, Sakala Mission, Bengaluru; Ravi M Tirlapur, Private Secretary to Minister for Law, Parliamentary Affairs & Minor Irrigation – Deputy Secretary, ZP, Bengaluru (Rural) – Concurrent charge – CEO, ZP, Bengaluru (Rural).