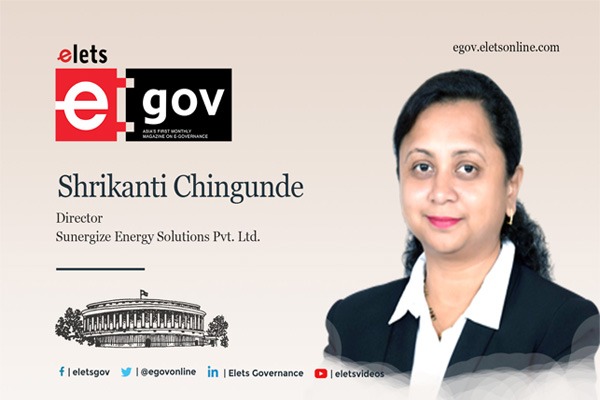 I started my renewable energy career in 2008 with the product design, development & manufacturing solar lanterns. In the era of CFL lights with 20 minutes backup, our product was delivering 24 hours backup. In 2009 we developed controllers, which made traditional inverters into Hybrid Solar inverters.
I did my BE from IIT Bombay and am a Certified Master Trainer along with an ARAI certified expert on EV. I conducted my first MSME training in 2012/13 on solar technology and then there was no looking back. I am also a speaker for Electric Vehicle & EV Charging Infrastructure for MSME, NPTI, NPC, IDEMI, PPDC, KVIC, NIESBUD, AGNIi among others.
Till date trained I have trained 20,000+ professionals with 300+ professionals having started their entrepreneur joinery in the solar segment.
Trans-India Law Associates has honoured me for my contribution towards drafting & Suggestions of legal terms of tender of solar technology, in sync with law and technology 2019
National Power Training Institute National apex body for training in power Sector, under Ministry of Power has also appreciated my contribution 2020. I have also commissioned many custom-built solar module & lithium battery factories across India. Sunergize Energy Solutions Pvt. Ltd is aggressively working in the area of utility scale projects as solar power park developer and has a strong agenda of 500 mw in next four years. 300+ Professionals started their entrepreneurial joinery after the training provided by us.
The way forward
Coal based electricity is contributing 50 per cent of the total energy generated in India. It has lot of challenges, irregular supply chain, price variations, international logistics, USD INR fluctuations, pollution & carbon emissions. Thus, it is important to shift focus on new source of energy, which is stable & predictable.
But our demands for electricity are growing drastically
According to study titled 'Electrifying India: Building blocks for sustainable EV ecosystem' jointly conducted by the Associated Chambers of Commerce and industry of India (ASSOCHAM) and Ernst & Young (EY), the overall electricity demand from electric vehicles (EVs) in India is projected to be around 79.9 gigawatt hours by 2020 and is expected to reach 69.6 terawatt / 69,600 gigawatt hours by 2030. To make the maximum use of the alternate source of energy, that is solar energy, we need to store it and use for rest of the day as the sun is available for only a few hours. Solar ESS solutions are the need of the future, it is batterybank of many 40 feet container getting charged on solar.
Being vocal for local, we should concentrate on customized battery manufacturing in India. Indian policy makers & the government is working aggressively to source lithium outside China. Lithium Triangle, comprising of Chile, Bolivia and Argentina, currently is the most sought-after region in South America. Solar Energy Storage System (ESS) is the way ahead.
Views expressed by Shrikanti Chingunde, Director, Sunergize Energy Solutions Pvt. Ltd