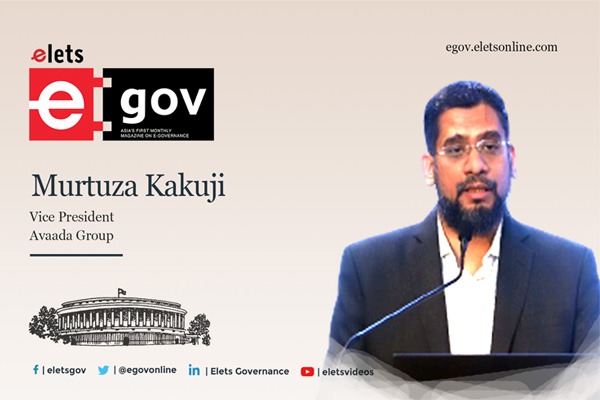 Concerns about climate change have resulted in considerable global movements toward energy transformation. It is hardly an exaggeration to suggest that sustainability has become central to all government policies and decision-making processes. Decarbonisation is critical for India, not only to address climate change but also to provide energy security.
In India, the primary consumption of energy was 839 MTOE (Mega Ton of Oil Equivalent) in 2021. 750 MTOE came from oil and natural gas, coal which is a staggering 89 per cent of overall energy, while coal contributed around 57 per cent of all energy requirements and oil and natural gases shared 32 per cent with some minuscule percentage of renewables.

In 2021-22, India spent about 119 billion USD on crude oil exports, accounting for nearly 20 per cent of total imports, and in the current year, when oil prices were at their maximum until October 2022, we incurred a cost of USD 130 billion, accounting for 30 per cent of total imports.
On the coal front, we have substantial reserves, but we continue to import coals totaling about 200 million ton, with 131 million tonnes imported in the first six months of 2022-23.
The average per tonnes of coal imported till September for the current financial year stands at 19324 rupees, while the average notified price per ton of domestic coals stands at Rs 2622, in the same period.
It is well known that energy is the primary driver of every country's economy. If the dependence is on foreign soils, it has its own vulnerability. For e.g., India imports 85 per cent of its solar modules from China. with energy dependent on foreign social effects. But with schemes like PLI and Atmanirbhar Bharat, India is sort of reducing its dependence.
India is largely dependent on foreign imports to meet its energy demands. Due to the increasing global prices, the government expects that the Indian fertiliser subsidy for fiscal 2023 will reach a new high of 2.25 lakh crore, up from the previous number of roughly 1.50 lakh crores.
Another disadvantage of greater imports is currency depreciation, with the currency falling by 5-6 per cent in the recent decade. So, in today's geopolitical context, when de-globalisation is becoming a big concern, relying on imports, particularly in vital sectors like energy, can be damaging to the constant growth that India requires to lift millions out of poverty.
To resolve the issues of India's dependence on energy, we need long-term sustainable solutions. Phasing out coal is the focus of the government, however it's not happening soon. We need faster collaboration and coordinated action to accelerate pace. Wind, and solar alone cannot cover this requirement because our power is huge, so we need to concentrate on encouraging storage solutions, which implies a greater focus on technologies such as pumped hydro and batteries.
The hydro pump is the sector which has not been tapped completely, and it has got a lot of potential which could help us in meeting the peak power requirement with RE energy.
We also need to accelerate the creation of the manufacturing ecosystem to support renewables. The PLIs are in place but, by the time PLIs and the production starts, we need to have a stop gap arrangement where the government has already introduced BCD, but it needs to be looked at.
I believe that as a country, we have enormous potential for green hydrogen because Renewable Energy (RE) is a major prerequisite, and we are gifted with it. It can benefit industries such as automobiles, aircraft, shipping, fertilisers, oil refining, and others that can utilise it to replace oil and natural gas.
For e.g., Fertilisers industry uses grey hydrogen today, which is derived from natural gas that is largely imported. The cost of grey hydrogen at a natural gas price of USD 9-10 ( Metric Million British Thermal Unit) MMBTU, which is approximately 2KG USD.
On the mobility front, If the government supports the initiative of EVs, or cars running on hydrogen with appropriate incentives, then green hydrogen has the potential to achieve cost parity, the way solar models and RE has achieved cost parity.
Also Read | PSUs building India's energy security: Pankaj Kulshrestha of UJVNL
Government must recognise green hydrogen as a strategic sector and policy makers should come up with the policy wherein the green hydrogen, and green ammonia can be basically put in as a trust sector, and incentives can be provided to nurture this industry.
Our firm Avaada has ventured into green hydrogen and green ammonia and we are going to put our first plant in Maharashtra. Maharashtra is the most industrial state in the country and has been a pioneer in encouraging new industries. We are confident that the state will take the lead and usher a new era of the first green hydrogen project in our country and become a role model for other states to solve the larger problem of India's import dependence on energy.
Views expressed by Murtuza Kakuji, Vice President, Avaada Group.