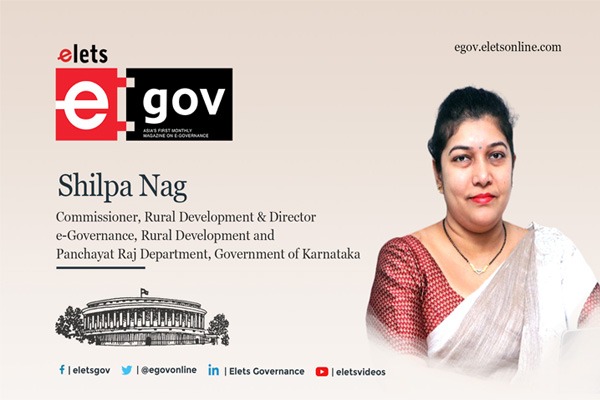 Governance is a complex phenomenon as it involves various administrative intricacies, said Shilpa Nag, Commissioner, Rural Development & Director e-Governance, Rural Development and Panchayat Raj Department, Government of Karnataka. "Governance is big and complicated. It is like a gigantic clock, there are too many parts, too many levers constantly working, interdependent and interconnected. So, if there is any breakage in the system, it affects the entire surrounding. There is a lot of interaction from outside, it requires operation and maintenance. It also requires recharging and rejuvenation and this is where the government comes in," she said.
Talking about the broad framework of e-governance, she said, "Efficiency in citizen service delivery has been our approach. We must be proactive in this regard and bring efficiency and transparency in service delivery. We must try to be faceless so that no middlemen intervention can take place." Speaking about the Internal Governance Review and Monitoring System- Panchtantra 2, which streamlines internal governance, she said her department sends out datasheets asking districts and taluka administrators to fill in their progress data, and whatever data they send, her department reviews them on that very data. "Therefore, we need to have real-time data, data analytics, and data realisation for effective e-Governance," she added.
Also Read | Transforming public service delivery
Nag said the potential for e-Governance is immense and she believes the adoption of low technology in India is much better than in many developed countries. "But, we have to ensure that technology does not become a barrier in itself," she concluded.