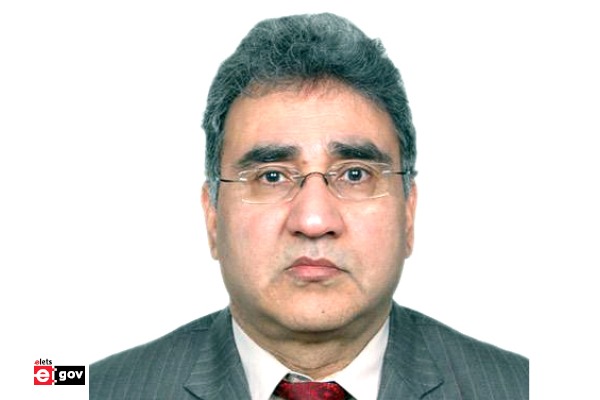 Punjab Chief Secretary, Mr Vijay Kumar Janjua said that the Delhi-Amritsar-Katra expressway will act as a catalyst for progress and development of the state in coming times.
Chairing a meeting to review the process of land acquisition of National Highway Authority of India (NHAI) projects, the Chief Secretary said that the state government led by the Chief Minister Mr. Bhagwant Mann is committed to completing all projects in a time-bound and result-oriented manner. He asked the Deputy Commissioners, Commissioners of Police and Senior Superintendents of Police to expedite the process of land acquisition. He said that it is necessary for the timely completion of all projects.
The Chief Secretary, while focusing on the Delhi-Amritsar-Katra expressway said that the project will give much-needed impetus to the trade and commerce in the region. He said that strong road infrastructure attracts investment and helps in enhancing the economic activity in any state. He said that this project will help in realising the dream of Chief Minister to see Punjab as a front-ranking state in industrial development.
He asked the concerned departments to secure the interests of the farmers while acquiring the land for various projects. He said that the farmers should not face any problems while getting compensation for their land. He said that while Rs. 40,000 crore will be spent on various projects, and the farmers of the state will get Rs 15,000 crore as land compensation.
The Chief Secretary said that the need of the hour is to execute the process of acquiring the land in a swift and flawless manner. During the meeting apart from the Delhi-Amritsar-Katra expressway, a review was also held on Amritsar-Bathinda, Ludhiana-Bathinda, Mohali-Bathinda and Ludhiana-Ropar, Jalandhar byepass, Amritsar byepass, Mohali byepass and Ludhiana byepass.
On the occasion, Principal Secretary PWD Mr. Anurag Verma, Principal Secretary industry Mr. Dilip Kumar, Director General of Police Mr. Gaurav Yadav, CEO Invest Punjab Mr. Kamal Kishor Yadav, Secretary PWD Mr. Malwinder Singh Jaggi, Secretary Revenue Mr. Dilraj Singh and others were also present.