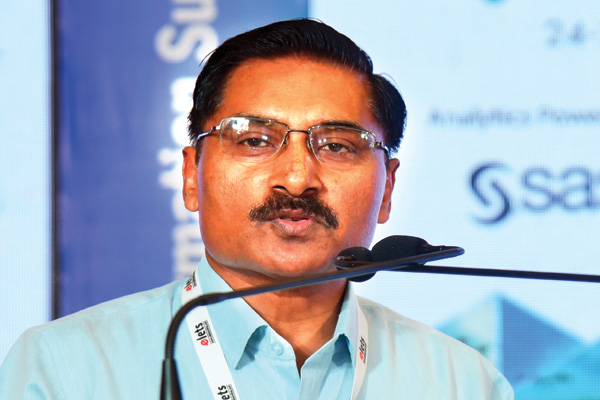 With a vision to drive economic growth and improve quality of life in the city, Dehradun Smart City Limited (DSCL) is embracing innovative solutions to develop robust infrastructure and enhance citizen services. Padma Kumar, Chief General Manager, Dehradun Smart City Limited, gave insights on the key projects at the Elets India Transformation Summit.
The ambitious Smart City Mission is enabling adoption of technology and modernisation of local areas of the country. The Dehradun Smart City project envisages improving the city's infrastructure, water supply, waste management, education, and transport facilities, among other initiatives. Emphasising on automation and e-governance, DSCL has been undertaking various steps to make the Smart City vision a reality. "Under the umbrella of the Smart City Mission of the Government of India, we are working on various projects. We are committed to the welfare of the community," Padma Kumar said. The Collectorate and Nagar Nigam have been automated to strengthen e-governance and citizen participation.
Dehradun Integrated Command and Control Centre
DSCL is focusing on robust IT connectivity and integrated digitisation through the Dehradun Integrated Command and Control Centre (DICC) – Sadaiv Doon. "Under the project, around 536 cameras have been installed in the city. The centre facilitates monitoring of traffic, surveillance systems, etc, providing timely information. 300 WiFi spots have also been set up in the city," he said.
Smart Mobility
Mobility is a crucial component of a smart city due to the rising need of transportation. In cognizance of this, DSCL is taking initiatives to ensure efficient urban mobility and a comfortable public transport system. "We have planned to roll out 30 e-buses in the first phase, followed by another 100 e-buses in the second phase. It will address various transport issues in Uttarakhand," Kumar informed
Smart Roads
About 10 kms of the main city road in the ABD area is proposed to be developed as Smart Roads. The key features of smart roads are Smart Street lights, EV charging stations, sensoring lighting, smart bus stops, smart parking management system etc," Kumar said.
Clean & Sustainable Environment
Dehradun Smart City Limited is working towards ensuring a clean and sustainable environment for a better future. "Solid waste management and reducing carbon footprints by introduction of e-buses and e-rickshaws are also the key focus areas," he said. The Nagar Nigam (Municipal Corporation) has been provided 32 equipment free of cost for solid waste management, he said.
Quality of Life
Furthermore, under the smart city project, Dehradun is taking initiatives for improvement and augmentation of water supply, pan-city. "Almost 50 per cent work is done and is likely to be completed in three months," Kumar said.
"DSCL is also emphasising on development of infrastructure by improvement of roads, drainage and sewerage system of the city, smart roads, smart toilets, water ATMS, bicycle project etc," he highlighted.
Modern Doon Library
Dehradun is the first smart city to take up the modern library project. "We are expecting to complete the project in 3 months," he concluded
"Exciting news! Elets eGov is now on WhatsApp Channels 🚀 Subscribe today by clicking the link and stay updated with the latest insights!"
Click here!