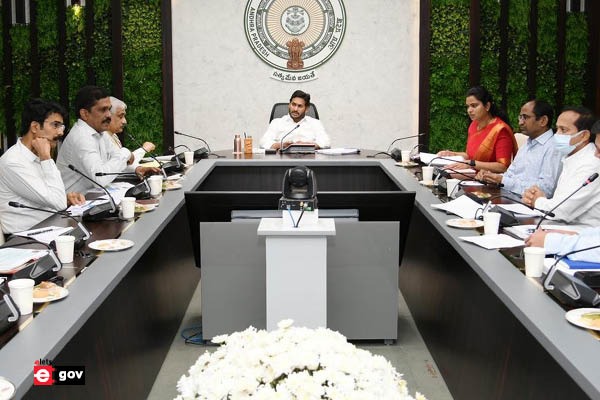 In an effort to bolster the healthcare infrastructure in major cities of Andhra Pradesh, Chief Minister YS Jagan Mohan Reddy called for detailed proposals to set up Centres of Excellence for cancer care. These centres will be developed at the government medical colleges in Visakhapatnam, Guntur, and Tirupati. As per the CM, the centres pose a measure to curb the menace of cancer and save lives of thousands.
The much-needed move would address the grim situation caused by the disease in the south Indian state of Andhra Pradesh. In the year 2020, as many as 34,000 people succumbed to the deadly disease. The figures are evident enough to reflect the gravity of the situation.
While presiding over a review meeting on Monday, the CM said that delay in cancer detection is one of the major causes of deaths for most patients. Also, the high treatment costs and medication pushes patients' families into a debt trap. Therefore, the state government should put in all its efforts to deal with the public health hazard.
The CM was of the view that the Medical and Health Department should tackle the menace at the grassroots level. This require rapid development of ward clinics and primary health centres at the village level.
He has directed the officials to complete the works by the year. Further, the CM has given directions to organise extensive training should be provided on screening cancers, meanwhile, the officials informed that an MoU has been inked with Tata Memorial Hospitals in this regard.
Also Read | CM Jagan Mohan Reddy Tells Officials to Work on 'One District One Airport'
Strengthening the healthcare workers at all levels would enable early detection and aggressive treatment strategies. Spreading awareness can transform the cancer care. The government is focusing on strengthening all the medical colleges by introducing the state of the art radiation therapy units along exclusive surgical units. Also, best Chemotherapy practices will be developed with the help of Tata Memorial Hospital.
In addition, two medical linear accelerator (LINAC) machines should be set up at all the 27 medical colleges, including the 16 upcoming colleges. These machines will be used to provide radiotherapy to cancer patients, the CM added.
Speaking of Aarogyasri scheme, the CM said that 2,446 types of procedures were being covered under the scheme. Proposals in this regard should be submitted in a week, he added. Minister for Health, V Rajani; Chief Secretary, Sameer Sharma, and others senior officials were present at the meeting.