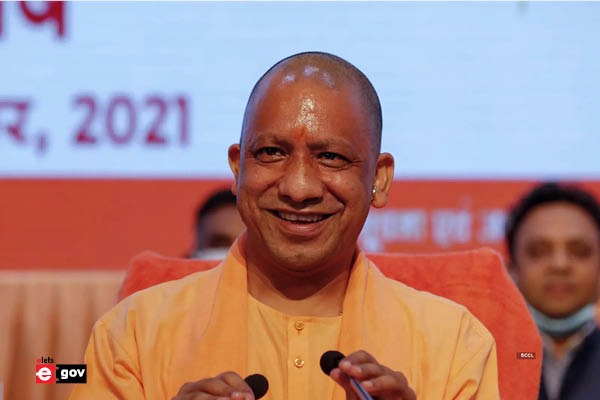 Gearing up to make Uttar Pradesh a hub of industrialisation, the Chief Minister Yogi Adityanath-led Government of Uttar Pradesh is all set to host the Groundbreaking Ceremony on June 3. With some of the biggest names as participants, the state government is expecting investment proposals of more than 70,000 crore coming on the ground.
According to official reports, Prime Minister Narendra Modi is expected to attend the proposed event at Lucknow. Chairmen, CEOs, directors and representatives of all national and multinational companies including Adani Group, Microsoft India, Reliance Industries, Hiranandani Group, Birla Group, and ITC Group will participate.
Chief Minister Yogi Adityanath held a meeting with top officials and gave instructions regarding the outline of the programme. He said that Uttar Pradesh has emerged as the best destination for industrial investment in the country in the last five years under the guidance of Prime Minister Modi.
It may be recalled that in the last UP Investor Summit, the state had received investment proposals worth more than ₹4.68 lakh crore. Out of these, proposals worth more than 3 lakh crore are being realised on the ground today even as two groundbreaking ceremonies had taken place in the earlier stint of CM Yogi.
As many as 1500 projects worth over ₹70,000 crore are planned to be launched in this third groundbreaking ceremony. Major projects include Adani Group's ₹4900 crore and Hiranandani Group's two data centres in Noida with an investment of ₹9100 crore, Microsoft's ₹2100 crore software development centre, Dalmia Group's ₹600 crore cement manufacturing plant in Mirzapur, Hamirpur. These also include the detergent manufacturing plant of Hindustan Unilever Limited.
Here's a look at some of the important projects that will be showcased at the event:
Two solar projects will be set up in Jalaun and Kanpur districts at a cost of ₹800 crore.
A cement factory will be set up in Sonbhadra at a cost of ₹600 crore.
Four data centres worth ₹17,000 crore are being set up in Noida, Greater Noida and Gautam Budh Nagar.
In Pilibhit at a cost of ₹913 crore, a baker's yeast production plant is coming up.
A film production unit is being set up on the Yamuna Expressway at a cost of ₹953 crore.
Microsoft is investing ₹2186 crore in IT in Noida
NIDP Private Limited Hiranandani Group, ranked first among the top ten projects in GBC 3, is building a data centre in Greater Noida with an investment of ₹9134 crore.
Four data centres are being set up in Noida, Greater Noida and Gautam Budh Nagar.