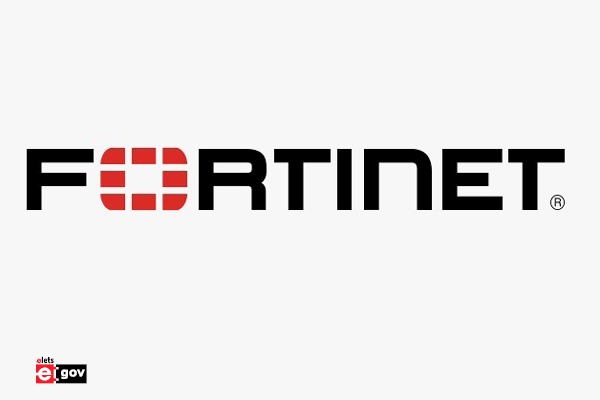 Fortinet, a global leader in broad, integrated, and automated cybersecurity solutions, today announced the Fortinet Security Fabric has surpassed 500 technology integrations with more than 300 Fabric-Ready Technology Alliance Partners, providing customers and channel partners with integrated solutions to combat the growing threat landscape, improve security effectiveness, reduce complexity, and simplify operations. The continued momentum and growth of the Fortinet Open Ecosystem is a testament to the openness, flexibility, and collaborative power of the Security Fabric, and demonstrates the value of strong technology alliances that Fortinet has established and cultivated over the years.
Technology Integrations Address Growing IT Complexity
The work-from-anywhere trend has dramatically changed the enterprise IT landscape, requiring applications to be distributed across hybrid IT deployments, including multi-cloud and data centre networks, to meet constantly shifting business requirements. As more businesses digitize and move to dynamic, hybrid environments, the challenges of managing complexity and moving with increased agility multiply.
Fortinet continues to innovate and set new industry standards with converged networking and security solutions. Through the adoption of the Security Fabric, organisations gain complete visibility and comprehensive security across data centres, campuses, interconnecting branches, home offices, remote workers, and multi-cloud deployments. And with over 500 integrations across 300 fabric-ready technology partners, customers, channel partners and service providers of all sizes can pick from a range of solutions that are optimised for the Fortinet Security Fabric. As a result, organisations can focus on achieving business outcomes with greater agility instead of managing complexities in their deployments.
The Fortinet Open Ecosystem
As organisations transition to dynamic models to support their digital acceleration journey, adoption of the Fortinet Security Fabric continues to grow, as does partner focus on integrations to support it. Since its launch in 2016, the Fortinet Fabric-Ready Partner Program continues to provide and incentivise partners with program infrastructure, resources and tools to integrate with the Security Fabric and develop joint solutions as part of the Fortinet Open Ecosystem. Over the last year, alliance initiatives have focused on these core use cases:
Infrastructure Automation – to support day zero and day-n automation for HashiCorp.
Cloud Security – for fast and secure multi-cloud access, SD-WAN connectivity and application performance and security for Broadcom, Megaport, Teridion.
Secure Networking – for next-generation solutions to enrich visibility and network analytics and coordinate real-time threat detection and policy enforcement for AMD, Cubro, Intel, Niagara Networks, Ribbon Communications, Volli Communications.
Also Read | Fortinet Enhances Industry's Networking & Security Platform with New Suite of FortiGate Network Firewalls

5G & Telco Solutions – to drive security innovation, automation, and management across 5G, mobile and Telco network architectures and use cases for Enea, Nethive, NetNumber, NoviFlow, Telco Systems.
OT/IoT security – to discover and secure critical infrastructure and IoT/IoMT devices and ensure protection and compliance for Claroty, Dragos, Enea, Nozomi Networks, Ordr, OTORIO.
Zero Trust Security – for next-generation solutions to drive access, authentication, and authorisation, and ensure continuous backup and recovery for SSL, Keyfactor, Rubrik.
Network and Security Operations – to strengthen security posture and drive operational efficiency for appNovi, KnowBe4, Red Canary, ReliaQuest, SecurityBridge, Tufin.
Each of these solutions is optimised for the Fortinet Security Fabric, allowing customers to overcome complexity and begin harnessing the full potential of their investments from trusted technology leaders in the industry. Additionally, Fortinet-developed Fabric Connectors provide deep integrations into technology partner platforms and automate operations, policies, and processes, closing security and compliance gaps.
Fortinet channel partners are served with best-in-class products and technologies that they can easily bundle and augment with their high-value services for customers. They benefit from faster time-to-deployment and reduced technical support burden because the solutions are pre-validated in the Fortinet Open Ecosystem. The solutions enable channels to speed customers' time to value and innovation.
The inclusive philosophy of the Fabric-Ready Partner Program continues to motivate partners to join the Fortinet Open Ecosystem and offer well-architected and exceptional solutions for the benefit of customers and channel partners, simplifying and securing their digital acceleration journey and accelerating their time to value.
Vishak Raman, Vice President of Sales, India, SAARC and Southeast Asia, Fortinet, said, "Fortinet's portfolio of cybersecurity solutions is built from the ground up with integration and automation top of mind. The momentum with our Open Ecosystem is more important than ever as organizations continue digital acceleration initiatives. Many organizations struggle to get their legacy point solutions to work together effectively, and others already have heterogeneous vendor environments. We meet our customers wherever they are along their IT journey with the Fortinet Security Fabric, and with over 500 product integrations, we're helping our customers and partners achieve their goal to simplify IT and security operations and fortify their business for the future."
Surya Hotha, Senior Director, Product Marketing, Adaptive and Embedded Computing Group at AMD said, "We're excited to be working closely with Fortinet as they bring to market its FortiGate 3000F and 3500F NGFWs. Together, Fortinet and AMD enable organisations to host business-critical applications anywhere and still provide the same level of security and consistent access to corporate users, customers, and partners, regardless of their location or the device they are using."
While, Simon Chasser, Chief Revenue Officer at Claroty said, "Fortinet is a leading network security company in the OT and CPS space, with a massive global footprint and innovative new product portfolio. Due to these key strengths, the partnership and product integrations between Claroty and Fortinet empower us to deliver more value to our customers via network-centric controls. We're honoured to be a top partner for the CPS security space in the Fortinet ecosystem."
Also Read | Cybersecurity Skills Gap Contributes to 80% of Breaches: Fortinet

"Our partnership with Fortinet as part of Fortinet's Open Ecosystem continues to grow as we built additional FortiManager Consul-Terraform-Sync (CTS) Module and FortiOS Consul-Terraform-Sync (CTS) Module integrations this past year to further automate and alleviate our joint customer challenges. Security teams can quickly deploy Day-0 configurations or make iterative changes for Day-1 and Day-2 operations," said, Burzin Patel, Vice President of Global Alliances at HashiCorp.
Dorin Vanderjack, Vice President and General Manager, U.S. OEM & Strategic Account Sales at Intel was of the view that "Fortinet is a leader at the intersection of networking and security, strategy, and end-to-end transformation. Intel is a leader in developing disruptive industry solutions through a vast ecosystem alliance network. Working together, Fortinet and Intel offer unique capabilities that empower our customers to deliver digital innovation at the speed of businesses today."