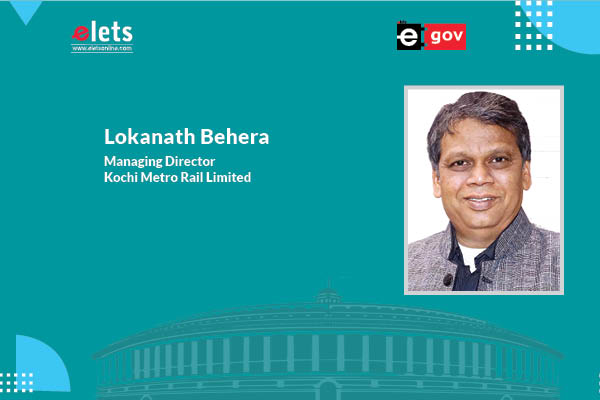 Smart, safe and sustainable mobility is one of the key focus areas to make India AatmaNirbhar. Kochi Metro is a mass transit system that has taken several initiatives to go sustainable. Elaborating on these initiatives, Lokanath Behera, Managing Director, Kochi Metro Rail Limited interacted with Nisha Samant of Elets News Network (ENN).
Sustainable mobility has a key role to play in making India AatmaNirbhar. What's your take on this? How is Kochi Metro faring on this front?

In my opinion, sustainable mobility is referred to transport systems compatible with human and environmental health. In this type of mobility, pollution should be minimal. Metro trains, which are mass transport systems, are sustainable as they operate on electricity and emit no fumes or smoke. Moreover, in Kochi Metro, the entire system from tracks to electrification is `Indian'. Today, of the required 20 MW of electricity, we produce almost 11 MW of power through solar panels. Our target for the coming year is to achieve 100 per cent of our power requirements through solar. Therefore, we are contributing towards making India AatmaNirbhar. In the expansion programme of KMRL, the same principles and ethos shall be followed. For the First Mile & Last Mile connectivity, we have acquired 1000 bicycles and we are adding another 10,000 by the end of next year in a PPP model. Further, we have introduced electric buses and we will also be introducing Hydrogen Fuel Cell buses. Adding to that, the Water Metro, which is again a sustainable mobility system, will be integrated into the Metro Rail system. Our endeavour is to become 100 per cent AtmaNirbhar by using indigenous methods and technology.
Recently, Kochi Metro has floated tenders for hydrogen-propelled feeder buses. Shed some light on this distinctive initiative and what you're aiming to achieve?
Kerala has always remained the lead-runner in adopting the latest technologies. As the Government of India has declared the National Hydrogen Mission, to my knowledge, ours is the first State planning to induct Hydrogen-propelled buses and install Hydrogen fuelling facilities on a commercial basis. Considering the technical dispositions of KMRL and its efficiency in managing modern transport systems, the Government of Kerala has entrusted KMRL with running 10 Hydrogen buses initially. In this regard, funds have also been allotted. If everything goes right, we may be the first State to induct Hydrogen vehicles on a commercial basis. Initially, we will run them as feeder services to the metro. Subsequently, it can go for long trips, as to be decided by the Government. We are also exploring the possibility of Hydrogen-powered Water Metro boats.
Kochi Metro has been lauded for improving multi-modal connectivity in the city, especially through its Water Metro project to connect the surrounding islands. Elaborate on this initiative. In times to come, how can the connectivity be further improved? Can a project like Mumbai's sea-link be an alternative?
Kochi is a unique city having efficient Road, Rail, Metro and Water Transport. But the integration, as we see in western countries, is yet to be done. Water Metro is one of the most uniquely conceived and designed projects. The Water Metro Project is of Rs 819 crore and will have a network of 15 routes that span 76 km. A fleet of 78 fast, electrically propelled hybrid ferries ply on these routes from 38 jetties operated by Kochi Water Metro Limited (KWML).
Kochi has become India's first city to have a Water Metro Project after the launch of its first boat in December 2021, named 'Muziris,' among the 23 battery-powered electric boats being manufactured by Cochin Shipyard Limited. Integrating the sea, road, and rail with a multimodal transport system into a single platform will be one of the major achievements.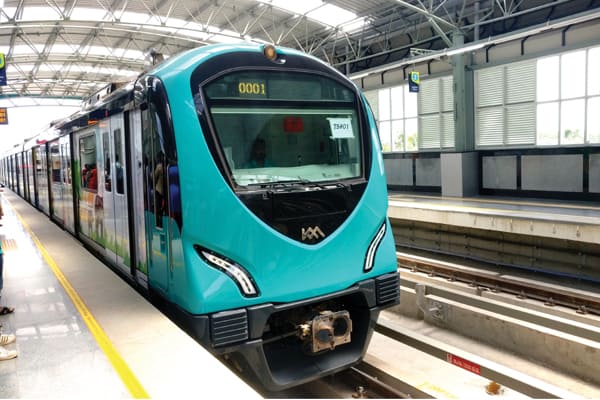 A Sea-Link similar to that in Mumbai is already there in Kochi known as the Goshree Project. It connects various important islands. Of course, if the Water Metro system operates more efficiently, which we expect, there will not be a requirement to construct more extensive bridges. Moreover, water transport is sustainable, green and efficient.
What were the major challenges that you faced while implementing the Water Metro project?
The major challenge which we faced and continue to face, while implementing the Water Metro project, is getting environmental clearances, which we obtained after a lot of effort. The second challenge that still persists is procuring of Hybrid Boats. Such types of boats are not readily available anywhere in the world. They have to be manufactured, and it continues to be a challenge in integrating various technologies together. We are extremely proud that Cochin Shipyard Limited is constructing the state of the art 100-pax Hybrid Boats. The other problem was related to land acquisition. Acquiring land in the thickly populated islands of Kochi is extremely challenging. I expect there will be another challenge in getting a highly qualified, efficient, skilled crew to run the state of the art boats.
Considering the development of metros across the country and their huge contribution to improving mobility, especially in crowded cities like Delhi. Where do you see metro trains in the future of public transport in India?
In 2015, Metro was 250 km in the overall country, whereas now almost 750 km is operational. Metro is the needed urban transport and after 25 years from today, when 100 years of independence will be completed, then the metro will probably achieve expansion in at least 100 cities of the country extending the network up to 5,000 km.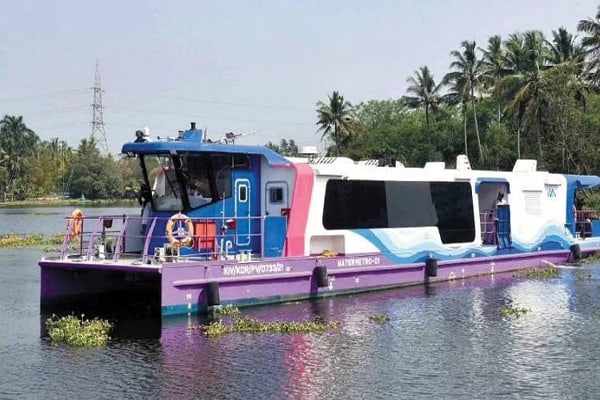 There will be a paradigm shift in public transport with a lot of advancement in technology, innovation & digital transformation and metros will be the preferred choice of transportation for people. Metro Neo & the Light Metro are getting more prominence currently due to the low cost. There will be a huge demand to connect cities and states with metro stations.
Also Read: India's Internet Scene: Today & Tomorrow
I also foresee that metros will connect nearby towns to the cities in the coming future, and also hope technologies like Driverless Metro and Hydrogen-propelled Metro will come up quicker than expected.