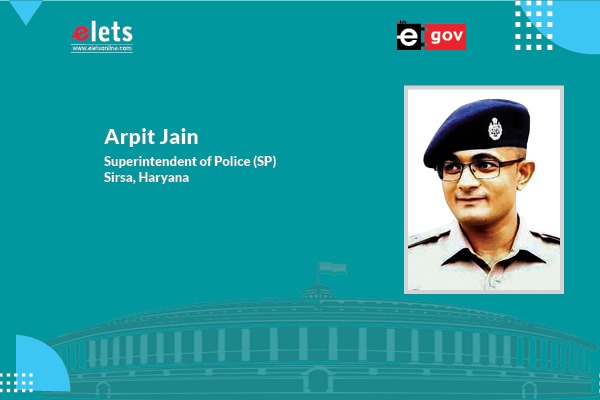 The rapid shift to technologies, ongoing in India, has backed major developments like predictive policing in the police force. Highlighting the transformation in police work after the adoption of digital tools like data analytics, Arpit Jain, Superintendent of Police (SP), Sirsa, Haryana addressed the Elets Digital Governance Summit 2022, Haryana Edition.
To take Jain's perspective on the theme, the session moderator Sudesh Kuckian, Director Sales, Public Sector Business, Microsoft India, asked him how data analytics and other technology tools have helped the police departments to improve policing.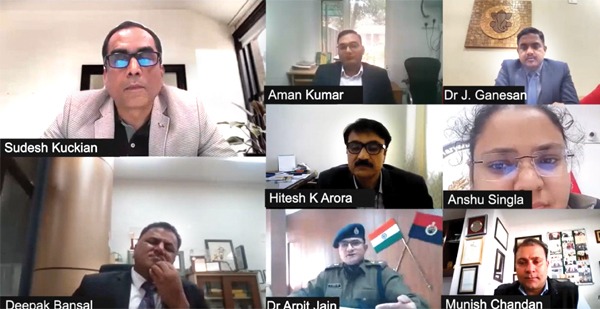 Sharing his views on leveraging data analytics to improve policing, Jain said, "Yes, data analytics is helping improve policing because now the police are heading to adopt predictive policing. With the help of data, we are able to predict what kind of crime is likely to take place at what time and where."
Citing Haryana's scenario as an example, Jain said that there is a seasonal variation of crime observed in the state. In the crop cutting season, there will be more incidences of loot or similar crimes, whereas, due to fog in winters, there are more housebreaking and burglaries. "If we collect data on such crimes and run it through analytic tools we can get actionable inputs that can be implemented in patrolling and policing to prevent crimes," he added.
Also Read: Optimising Revenue Management with Data Analytics
Jain spoke on his experiences from road accident cases when he was serving as Deputy Commissioner of Police (DCP), Faridabad. He said, "In the case of road accidents, the police did the analysis of locations from where cases were being reported recurringly. We analysed the road accidents' locations, happenings, and accident timings. It was surprisingly different from our common systems. It was observed that every day after 5 or 6 in the evening, factory workers and labourers wrap up their work and head back home. Therefore, the number of cyclists and pedestrians significantly increases on the roads in the hour. Most accidents were reported at this time. Many pedestrians have lost their lives in accidents. After reports from analytics, we were able to properly intervene, prevent accidents and save the lives of people. Also, we took steps to sensitise people about road safety. Likewise, if we know the previous data of crimes taking place and where, most of these could be prevented. Also, such tools help us in profiling crimes and criminals which will be helpful in gaining outcomes that help in behaviour mapping."