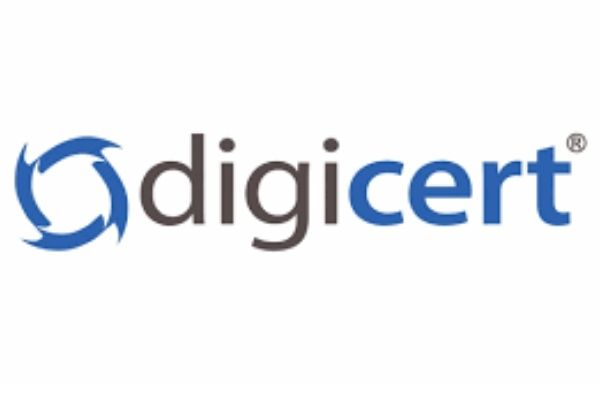 Gmail and BIMI AuthIndicators Working Group now accept trademarks registered with the Intellectual Property India, opening VMC availability to all India-based companies.
India – 11 Feb. 2022
DigiCert, Inc, the world's leading provider of TLS/SSL and PKI solutions, today announced that it is issuing Verified Mark Certificates (VMCs) in India, compliant with the Brand Indicators for Message Identification (BIMI) standard of the AuthIndicators Working Group, which includes Google.
The launch follows Gmail's agreement to accept trademarks filed with the Office of the Controller General of Patents, Designs and Trade Marks (CGPDTM), also known as the Intellectual Property India, for display in users' inboxes if paired with a VMC, a major breakthrough for email brand visibility for Indian companies.
Before now, Gmail and the AuthIndicators Working Group recognized only eight intellectual property trademark offices globally, of which two were in the Asia Pacific region, for VMCs. With the addition of Intellectual Property India CGPDTM, Indian brands with VMCs from DigiCert will now be able to display their logos to all their customers who are Gmail users, increasing recognition, open and engagement rates, and brand impressions, while bringing greater trust and transparency to email via Domain-based Message Authentication Reporting & Conformance (DMARC). Currently, Gmail remains the most popular email platform, with over 1.8 billion users worldwide.
VMCs can be a game changer for email marketing, as they allow marketers to use the brand's logo as a visual branding element within the email inbox, prior to a click through. Key reasons why VMCs can boost a brand's email marketing strategy include:
 VMCs increase open and engagement rates by up to 10% by displaying the brand more prominently and reducing the probability of emails going to the spam folder.
VMCs provide marketers an alternative and affordable way to increase brand impressions and ROI.
Additionally, since VMCs are only issued for a company enforcing DMARC, the presence of a VMC may signal higher security in that DMARC is protecting end users against fraudulent emails, spoofing and phishing attacks.
"We are happy to work alongside great industry leaders like Gmail and the AuthIndicators Working Group to validate trademarked logos in India and issue VMCs," said Dean Coclin, Senior Director of Business Development at DigiCert. "VMCs provide potential for a big boost in global brand visibility and engagement rates for India-based companies, as well as an opportunity to demonstrate their commitment to email security with adoption of DMARC enforcement. The rollout of BIMI in India aims to drive adoption of strong sender authentication for the entire email ecosystem. This is a great step forward for our customers and partners in India, and we hope to take up more such opportunities in the future in the region."
"BIMI provides email recipients and email security systems increased confidence in the source of emails, and enables senders to provide their audience with a more immersive experience," said Neil Kumaran, Senior Product Manager, Counter-Abuse Technology at Google. "Gmail is proud to be one of the leading members in both establishing and supporting the BIMI standard and will continue to support efforts that contribute to security for the entire email ecosystem."
As an authorized provider of VMCs, DigiCert provides unmatched capabilities with a global customer support team and valued India-based partners to ensure timely validation and issuance of VMCs. DigiCert also provides education and assistance, in conjunction with its partner Valimail, for companies looking to streamline DMARC setup to comply with the guidelines for VMCs.
VMCs are available for purchase at scale via DigiCert CertCentral®, DigiCert partners and at www.digicert.com. Companies can start adding their logo to their emails today by visiting DigiCert Verified Mark Certificates.
About DigiCert, Inc.
DigiCert is a leading global provider of TLS/SSL, PKI, and security solutions that enable digital trust for data, devices, code, documents and users. DigiCert is modernizing the way PKI is managed with the DigiCert ONE™ platform. DigiCert ONE reimagines PKI to address all certificate-based security use cases with flexible, scalable and automated workflow managers, including the award-winning TLS certificate manager, CertCentral®. For the latest DigiCert news and updates, visit digicert.com or follow @digicert.