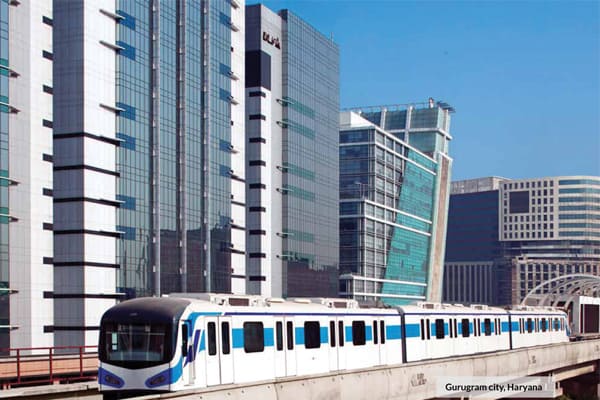 Haryana, an otherwise agriculture- centric economy, has witnessed the modernisation of infrastructure, digitalisation of civic services and overall development of its urban and rural areas on the technology front, in recent years. Through this article, Priya Yadav of Elets News Network (ENN) sheds light on what developments Haryana will witness in the year 2022.
The state of Haryana, considered a cradle of Indian culture and civilization, has managed to preserve its antiquity besides making rapid advances in modernisation. A string of developmental measures has been taken by the state government in the past decade that has brought the state laurels from across the globe for its visionary advancement.
Apart from efficient governance, the state has planned a number of projects which are expected to be unveiled in the year ahead.
Faridabad Convention Centre
This 400 crore project has 8.2 acres of land allocated in Sector 78 which will have the capacity to host cultural events, art fairs in its various exhibition centres. The building is planned to be ecologically efficient with a vast number of solar panels. The centre is to be built by the Haryana Shahri Vikas Pradhikaran (HSVP) and is proposed to be larger and spacious than Vigyan Bhawan in New Delhi. With plenary halls to accommodate an audience of over 4,000 persons at a time, it is expected to be the leading spot to facilitate the holding of large round table conferences, seminars, corporate meetings, industrial exhibitions and events of national and international level.
Global City Gurugram
Being developed on the lines of a Smart City, Global City will be spread over 1000 acres in Gurugram. Being a part of the Delhi-Mumbai Industrial Corridor, the Global City is expected to have an industrial investment expected to be around 15 billion dollars. It will have the infrastructure and units of the sectors that India is aiming to excel in, primarily "future industries" and is being developed as a hub for the high-end industry.
Hisar International Airport
Officially known as Maharaja Agrasen International Airport, the airport which has been in existence since 1965, is being upgraded to an international airport from the current status of an existing as a domestic airport. In the three phases of planning, while domestic flights have begun in the first phase, the second phase will see cargo and maintenance hub being upgraded and in the three-phase plan, in 2022, it is hoped to become an international airport. The airport has been developed to take some load off Indira Gandhi International airport in Delhi. The project has been fast-tracked and Spice Jet has started a training centre as well.
1857 Revolt Heroes Museum
To ensure that the genesis of the First War of Independence, which took place in Ambala in 1857, is stamped in the memories of the youth, Ambala Cantonment will soon be having a memorial named 'Aazadi Ki Pehli Ladai Ka Samarak'. A digital walkthrough and interactive screens coupled with traditional art will add to the magnificence of the memorial.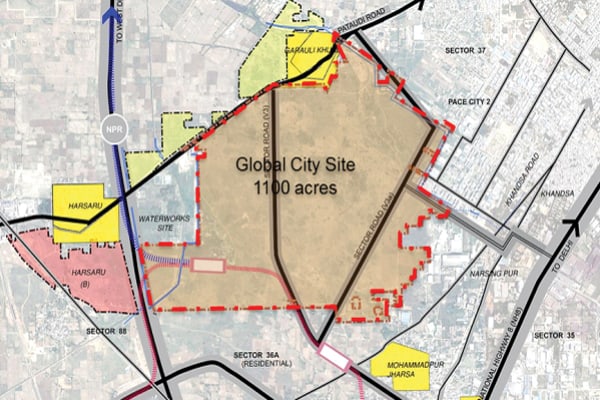 Spread over 22 acres, the 200 crore project will have audio-visual and short films along with a 5D auditorium.
Paintings of freedom fighters along with pre and post-independence maps of the country will also be on display. A separate gallery will be created for the freedom fighters from Haryana apart from a spacious car parking and helipad that are also being built.
The memorial will house a massive and attractive 210-ft tower, as well as a 20-ft high wall, where the names of the freedom fighters will be inscribed. For this, five buildings are being constructed — interpretation centre, open-air theatre, auditorium, museum and memorial tower along with an open-air theatre hall, food court, exhibition space and modern lift in the museum building.
Big Projects Envisaged
Adani Wilmar Limited (AWL) is a leading agro and food processing company that "is setting up a new unit at Gohana-Mundalana in Sonipat district in agro and food processing". The project would include a rice mill, rice to rice milling and grading, solvent extraction plan and rice-bran oil refinery unit. The project would come up on 67 acres with an investment of Rs 450 crore and is expected to provide employment to 600 to 1000 people.
The Aarti Green Tech Limited, a fully integrated steel manufacturing company, has decided to set up a unit for steel scrap processing on over 9.92 acres of land in Rohtak. In the first phase, the company has proposed investment to the tune of Rs 151 crores with an employment potential of 129 persons.
The Wonder Cement Limited (WCL), a leading global cement grinding unit, intends to set up a cement grinding unit on 50 acres at village Jhanswa in Jhajjar district with an investment of Rs 300 crore. The project unit having a capacity of 2.5 million tons of cement grinding would provide employment to 750 persons, it adds.
Amperex Technology Limited (ATL), a Hong Kong-based firm engaged in the manufacturing of rechargeable Lithium- Ion Polymer (LIP) batteries, "plans to set up its manufacturing facility for rechargeable lithium-ion cells and batteries at Sohna (Gurugram) in over 179 acres with an estimated installed capacity of 220 million pieces per year. It also plans to make an investment of Rs 7083 crore over a span of six years. It will supply batteries to industries including smartphones, two and three-wheeler e-vehicle industry and other applications".
While an incentive of Rs 30.06 crore was approved for Aarti Green Tech Limited, an incentive amounting to Rs 65.94 crore was approved for Adani Wilmar Limited, Rs 298.08 crore for Wonder Cement Limited and Rs 852 crore for Amperex Technology Limited.