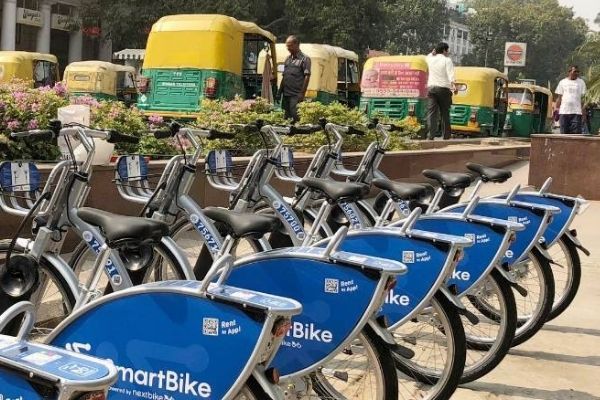 In an attempt to mitigate the air pollution woes in North Delhi, the North Delhi Municipal Corporation (NDMC) has announced to roll out e-bike services on sharing basis in the Delhi University area. The move came in following the directions from the Supreme Court to take urgent actions to control pollution in the capital and promote e-mobility among people.
Raja Iqbal Singh, Mayor, North Delhi is of the view that as Delhi is reeling under the smog blanket, emissions from vehicles are a major contributor to the deterioration of the air quality. Hence, as an alternative solution to cut down the number of fossil-fuel-powered vehicles on Delhi roads, the civic body is starting e-bike services to provide people with an eco-friendly means of transport.
The students from several parts of the country who have come to study at Delhi University are likely to be the major user of the service as they're more dependent on public transport to travel in and around the city or from home to college and vice versa.
According to the officials, the NDMC has made services available through Yulu, a technology-powered mobility platform. The move makes it easier for people to avail e-bike for their daily use as those can now be booked through a mobile app.
Also Read: Centre launches Air Quality Early Warning System to fight pollution in Delhi
The Standing Committee Chairman of NDMC Jogi Ram Jain said that the initially 200 e-bikes will be made available for the people in Civil Lines Zone. However, in the coming times, 400 more bikes will be added to the fleet and will be made available to people in Karol Bagh, Rohini and Keshapuran Zones.