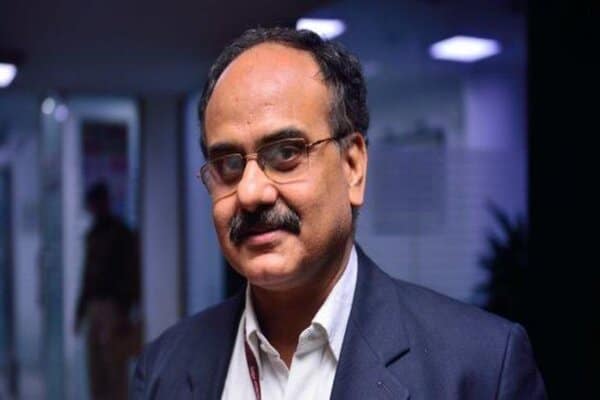 As the government rapidly evolves to online operations and shifts services to digital platforms, Elets Technomedia Pvt Ltd organised a two-day virtual Governance Leadership Summit 2021 on 17 & 18 June 2021 emphasising the digital transformation in governance. Ajay Bhushan Pandey, former Secretary, Union Ministry of Finance, addressed the summit describing how India leapfrogged in technology adoption and came up with benchmark solutions like the world's largest biometric citizen database Aadhar, UPI, Digilocker, and more. The summit witnessed the participation of esteemed speakers from government organisations, academic institutions and industry as well.
"In India, we're undergoing a major digital revolution … India's digital assets which are the engines of digitisation can be segregated into three categories – first Aadhar, India is the only country in the world to have given unique, biometric-based identification to 1.29 billion people. Through this bank accounts have been opened for people and today over 100 crore people in India have a bank account. Moreover, 70 crore Aadhar numbers are uniquely linked on the National Payments Corporation of India (NPCI) mapper. The second is GST. There are many countries that have GST. But GST in India is different as we're the only country wherein invoice-wise details are collected. Also, we're doing it so that the e-invoices are generated on the system itself. So the companies having a turnover of more than Rs 50 crore, they're required to generate e-invoice on the system and GST return invoice generates automatically. India has reached a stage where people can only apply for Income Tax returns online. The third is UPI & Aadhar e-payment system. Across the world, India is the only country that has enabled UPI. A month before the second wave of the pandemic, India recorded 2.7 billion transactions in the month which worth Rs 5 lakh crore." Ajay Bhushan Pandey said.
Adding to the benefits of UPI, he said, "During the COVID-induced lockdown my household help couldn't come to work but she needed to be paid so UPI came in handy back then. She was using Google Pay. Through the same payment mechanism, she used to pay for vegetables and groceries from nearby stores." With UPI the digital payment divide has almost gone down to nil, he added.
"Why India could successfully implement such a payment structure is because we had a strong foundation. Every bank account is linked with Aadhar, even mobile phone numbers are linked and atop that a secure payment gateway UPI has been implemented. Therefore, when both the ends of a transaction are secure and transparent, the transaction will be secure," he said. However, if anyone is found to be a fraud, the person can always be traced easily, he added.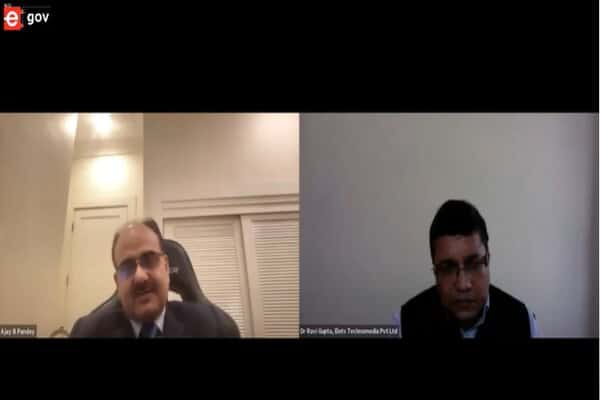 He said that these three assets form the basis of digital governance in India. Citing an example, he said, "Officers can have e-signatures when needed. And, because the system is well connected it forms a trail that can be easily audited if and when required." These assets are not proprietary of any company or any government, it is a public asset. With these systems in place, it became easy for the government to pay beneficiaries directly keeping the transaction secure and transparent. Through the system, the government is paying benefits to nearly nine crore farmers quarterly. "As many as 23 crore people were paid through direct benefit transfer (DBT) during the COVID times. The transaction amounted to somewhere near Rs 40,000 crore," he added.
Also Read: "Microsoft has developed Education Transformation Framework using best practices" Omjiwan Gupta
Ajay Bhushan Pandey, commenting on Dr Ravi Gupta's address said, "eGov started off in 2005 and I recall my entry in the IT field in the government was in 2004. Hence, we almost started at the same time." Dr Ravi Gupta is the Founder and CEO of Elets Technomedia.
He appreciated the efforts by Dr Gupta who has been persistently working to expand the reach of the e-governance initiatives in India through eGov Magazine. He called Elets' events organising model admirable as through platforms like Governance Leadership Summit the "knowledge does not remain confined in pockets but spread to masses."