In 2015, all the UN member states adopted the Sustainable Development Goals. The SDG 11 is the most important among all the goals as it directly relates to the inclusive and sustainable development of cities. In this regard, Durga Shanker Mishra, Secretary, MoHUA elaborates on various missions and programmes of the ministry contributing towards achieveing SDG 11 in India in an exclusive interview with the National Institute of Urban Affairs for eGov Magazine.
The Sustainable Development Goals (SDGs) are a universal call to action to end poverty, protect the planet and ensure that all people enjoy peace and prosperity. They are a universal set of goals, targets and indicators that UN member states are expected to use to frame their agendas and policies until 2030. In this regard, the member states are implementing the SDGs by translating global goals into their national legal framework consisting of local policies, norms, standards and recommendations. What key actions have been taken by the Ministry of Housing and Urban Affairs to achieve sustainable and inclusive urbanisation for India?
Providing Sustainability, inclusivity, and improved quality of life in Indian cities are the most important priorities for my ministry. The people migrating from rural to urban areas have dreams and aspirations to improve their quality of life with better facilities for living, and livelihood opportunities that include physical, social, institutional and economic infrastructure. It is a big challenge in view of the rapid urban growth. However, the government sees it as a huge opportunity to drive the economy forward. Investments in urbanisation initiatives will create jobs, improve ease of living and employ citizens to the best of their abilities in service of the nation. Traditional interventions have mostly focused on physical improvements such as slum upgradation. We at MoHUA have a holistic approach that integrates all dimensions of sustainability and urban inclusion – social, economic, environmental and governance. Therefore, a three-level strategy, as highlighted below was adopted: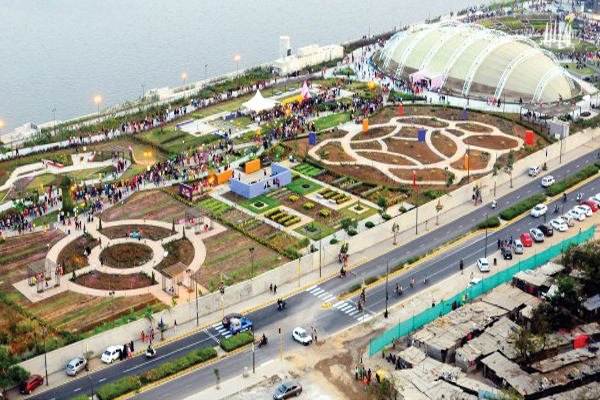 ● At the first level, poverty alleviation, affordable housing and cleanliness are the three biggest challenges. Deen Dayal Antyodaya Yojana-National Urban Livelihood Mission (DAY-NULM), Pradhan Mantri Awas Yojana – Urban (PMAY-U) and Swachh Bharat Mission Urban (SBM-U) are implemented in all i.e. nearly 4,400 urban local bodies (ULBs).
● At the second level, basic infrastructure like water supply and sewerage/septage projects and green parks are in the focus. These sectors require economies of scale and are being implemented in 500 cities, with 1,00,000 and above population (2011 Census) through Atal Mission for Rejuvenation and Urban Transformation (AMRUT). This covers over 65 percent of the total urban population in the country.
● Finally, at the third level, 100 cities are being developed under Smart Cities Mission (SCM) to address the issue of ease of living with improved quality of life, sustainability and economic-ability by evolving a new paradigm of urban governance with communities at the core and increased use of digital technology to improve the urban infrastructure, services and optimum utilisation of resources.
One of the primary objectives of this ministry is to promote inclusive cities by ensuring comprehensive development that will improve quality of life, create employment and enhance incomes for all, especially the poor and the disadvantaged.
Also Read: Rethinking public transport through the lens of universal accessibility
Urban development in India is a state subject. The states are given the task of developing their respective urban planning frameworks to achieve sustainable and inclusive urbanisation. However, this task puts an enhanced responsibility for cities, which may affect the already institutionally weak smaller and medium cities. From this perspective, could you please elaborate on how are you trying to build the capacities of the smaller municipal corporations and municipalities in contributing towards sustainable urban development?
Capacity of local governments to conceive and deliver sustainable infrastructure projects and services of international quality is a challenge we are working on. Implementation of urban development is a complex activity and spans across the pillars of social, economic, infrastructural and institutional development, which typically takes place at a local (governance) level. We are bringing together the diverse skill-sets that reside in multiple ministries of the Government of India, State Governments, multi-lateral, bi-lateral funding institutions, expert organisations, and other ecosystem partners who specialise in sectorspecific initiatives to build capacity among in the local governance.
All missions in the ministry have their own capacity development components/programmes which aim at the promotion of knowledge sharing platforms/forums and eliminating the bottlenecks in mainstreaming the emerging and low-cost technologies.
NIUA is our research and capacity development arm that helps develop the capacity of city officials in critical sectors. We have created a panel of 35 premier academic and research institutions around the country. They help in building a strong institutional structure at the National, State and city level, enabling the ministry and State agencies to provide high-quality technical assistance and capacity building. The ministry has recently launched Capacity Building Frameworks on the National Urban Learning Platform (NULP), which is a content-neutral, scalable and multichannel platform that can be used for producing and delivering capacity building programmes through a 360 degree approach.
For the goals to be met, everyone needs to do their part – all ministries in central and state governments, the private sector, civil society and the general public. While all SDGs are monitored by the UN at the national level, how do you see MoHUA contributing to the overall progress in this direction? How do we monitor and track our progress towards SDGs at the MoHUA level?
India's stand on SDGs affirms its commitment to the goals of eradication of poverty, inclusive urban development, and opportunities for all, enhancing productivity, increasing competitiveness and innovation, technological advancements, and urban resilience. The Government of India's national policies, missions, and programmes—Smart Cities Mission, Atal Mission for Rejuvenation of Urban Transformation (AMRUT), Swachh Bharat Mission-Urban, Pradhan Mantri Awas Yojana-Urban, DAY-NULM, and Rurban Mission—are the key ones consistent with the national goals. The set of reforms that are integral to the government's mission includes, improving governance, making municipalities fiscally robust, bringing in optimal use of land and building capacities of the urban local body officials.
As of now, NITI Aayog has prepared National Indicator Framework (NIF) to monitor and measure the progress of SDGs in India. The NIF consists of 17 goals and 308 indicators which are aligned as per the global goals. It is designed to function as a tool to highlight the gaps in the monitoring of SDGs at State and city levels, collection of relevant data, and promotion of policy formulation and implement action strategies for achieving the overarching purpose of SDGs. While NIF has been adopted by the states for making progress towards achieving SDGs, the process is challenging. Awareness generation and capacity building for the local bodies in all the aspects of localisation is very important. There is a need to create cross-learning culture by generating a knowledge repository on best practices and peer-learnings. Collection of updated data and reporting along with statistical indices, geospatial data analytics and big data are required to create a data ecosystem to make NIF extremely dynamic.
In addition to this, MoHUA has created its own ecosystem of monitoring, and feedback loop. There are at least five programmes such as Swach Sarvekshan, Ease of Living Index, ClimateSmart Cities Assessment Framework, Data Maturity Assessment Framework and India Smart Cities Award Contest that assess SDGs related issues directly and indirectly. These programmes run periodically and feedback from these is used to course-correct our missions and schemes to achieve more sustainable outcomes.
AatmaNirbhar India programme has given incentives to boost the economy – local manufacturing, local markets, and local supply chains. To truly achieve the potential of a self-reliant India and strengthen the local economy, it is required to look beyond cities and lay a network of infrastructure and projects in towns, rural areas and tribal areas. From this perspective, could you please elaborate on what planning strategies are required for developing sustainable urban areas from the perspective of integrating them with the rural economy?
Integration of rural-urban for me is the capacity for places and people living in the city core, periphery and regional and rural areas to be connected, physically, non-physically, through transport or communication and through economic activities.
Our endeavour has been to create an enabling environment so that cities can manage their cores and rapidly expanding peripheries to become productive and livable centres. We do this through promoting the gospel of mixed land use, vibrant neighbourhoods, and good inter and intra-city connectivity.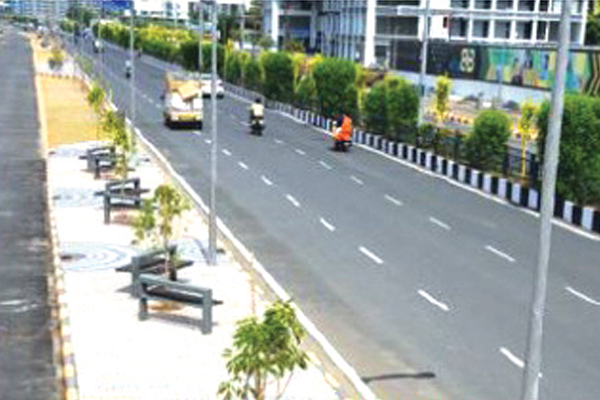 At the regional level, inter-city connectivity facilitates labour mobility and access to both markets and suppliers which in turn stimulate domestic trade in goods and services. We have National Urban Transport Policy, 2006 which guides, among other issues, matters such as this.
The Urban Transport Wing under the ministry plans for these transport systems such as regional rapid transit corridors and other urban transit infrastructure and financing of metro rail projects etc, the Meerut-Delhi RRTS, for example, is one corridor where work has already begun, and it is a matter of great pride that these high-speed, high-frequency commuter trains for RRTS are being manufactured entirely under the government's 'Make in India' policy. The environment friendly, energyefficient trains will improve the quality of life in and around the national capital region by accelerating economic growth, creating economic opportunities and at the same time reducing air pollution, carbon footprint, congestion, and accidents.
We are also working on innovative financing mechanisms in the transport sector, capacity building at institutional and individual levels under the Sustainable Urban Transport Project (SUTP), financing of various traffic/transportation studies and surveys under the Scheme for Urban Transport Planning to encourage cities to better plan and manage their urban transport systems etc. We organise Urban Mobility India (UMI) Conference-cum-Expo annually on urban transport for knowledge sharing amongst experts and stakeholders.
It is projected that by the year 2030 India will have approximately 600 million urban population living in cities and towns. This huge increase in population in the coming years demands enhancing the role of a national urban policy framework for balanced, quality and polycentric urbanisation, and effective alignment and coordination across places, sectors and levels of government. What kind of mindset, technological and governance shifts do you think we need to bring around to meet the growing demands of the urban population in terms of housing, infrastructure, jobs, and education?
Cities and towns are the key centres for economic growth in India. However, the economic benefits of cities are undermined because of the growing urban population exerting pressure on infrastructure, basic services, land, housing, and the environment.
How can policymakers address the pressure constraints on the infrastructure to better leverage the potential of cities and towns? In this regard, I think there are two important areas that hold the key to fulfil the demands for the future.
First, as urban governance and finance systems play a vital role in local and national growth, they must reduce the deficits in empowerment, resources, and accountability that hinder performance, and develop more robust mechanisms and opportunities for inter-jurisdictional cooperation in planning, financing, and delivering urban services.
Also Read: Accessibility to Public Transport for the Urban Poor
We need to enhance opportunities for ULBs so they can raise their own revenues. We have got a credit rating of 469 cities with a population of over 1,00,000 (2011 Census). Among these 112 had investible grades and 39 had A- or above ratings. 10 of these have raised Rs 3,840 crore. through an incentive scheme under AMRUT and many other cities are on way to raise municipal bonds to improve their financial independence. Further, the accountability gap in the ULBs can be bridged through developing better systems and practices, building sufficient capacity, and nurturing trust and productive working relationships at all levels of government.
Second, I would like everyone involved in urban decision making to keep the people and communities at the core of development. Cities are for the people and hence they have to be built around the principles of inclusiveness which are embodied in three tenets we follow rigorously including ease of living for all, economic opportunities for all, and environmental sustainability for the planet.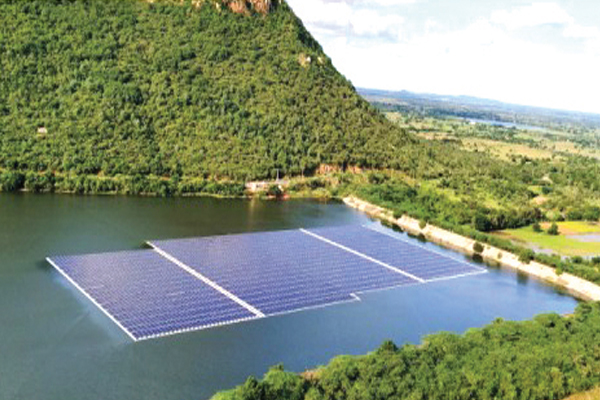 We have to develop a mindset that seeks the use of technology as a means and not the goal. It involves careful selection of technologies, relevant to the context of particular cities, and built around specific needs of the people. This must lead to the creation of integrated, innovative and sustainable infrastructure and services.
We are promoting all these with the learnings in 100 smart cities. Our endeavour is to make these into smart cities movement so that future urban development in all cities are smart, inclusive and sustainable.