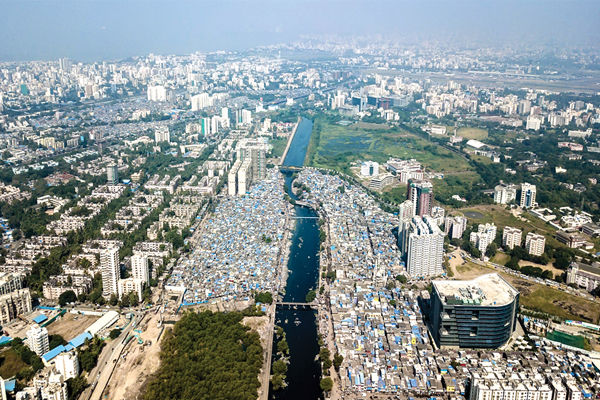 India has been experiencing rapid urbanisation, resulting in a tripling of the built environment to accomodate 200 million more, urban dwellers, by 2030. This has cause enormous spike in greenhouse gas emissions, waste generation, and deteriorating air quality. CSCAF helps in better planning and managing this, write Amanjot Kaur, Research Assistant, Climate Centre for Cities (C-CUBE) and Mohini Bhaisare, Research Associate, C-CUBE.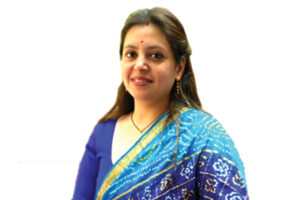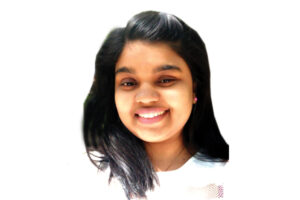 As Indian cities cater to growing populations, they would also face challenges related with housing, transport, and other basic necessities, which can further lead to increased demand of energy, water, higher greenhouse gases (GHG) emissions, waste generation, deteriorating air quality and affecting human wellbeing.
As of 2017, India is the third largest emitter of GHGs in the world1 . This makes our cities severely vulnerable and exposed to huge risks related to environment, climate change and pose serious challenges for city administrators.
The ClimateSmart Cities Assessment Framework (CSCAF), first of its kind assessment on climate relevant parameters, initiated by the Ministry of Housing and Urban Affairs (MoHUA) and intended to be used as a tool for cities to monitor urban climate actions and monitor its impact².
Synergies between CSCAF and SDG 11.3
With increasing urbanisation through the growth of the urban population, the majority of land chunks (agriculture, wasteland, open areas, etc.) are being converted to build up, resulting in a rise in CO2 emissions and posing an environmental and social-economic threat to people. Urban expansion needs to be done efficiently and inclusively to ensure sustainable urban development.
SDG 11.3.1. ensures that it adequately addresses the wider dimensions of space and land and provides a foundation for achieving other sustainable development goals, including those pertaining to health, food security, energy and climate change. CSCAF motivates cities to improve the efficiency of existing urban land use and plans built up by providing strategies and allowing cities to adopt sustainable measures under five themes.
Also Read: Affordable Housing: The Art of City Integration
SDG 11.3.2 measures the progress and willingness of various stakeholders (elected officials, urban managers, planners, community, academia, etc.) participating at various levels of urban planning and management. CSCAF integrates the aspect of engaging and empowering stakeholders in strengthening the development process for local ownership and implementation of community projects at citywide or local levels.
The themes under CSCAF and the indicators of SDG 11.3 are aligned towards developing the cities into efficient land use clusters and encouraging the stakeholder's participation in sustainable urban planning.
CSCAF supporting cities in achieving SDG 11.3 under five themes
The framework assesses Indian cities from the perspective of climate change and its impacts on urban areas. With the objective to provide a roadmap for cities, the framework encourages cities to adopt appropriate actions to enable them to attain inclusive sustainable urban development.
The indicators under SDG 11.3 encourage the development of sustainable human settlements and calls for active engagement of all stakeholders. The assessment framework prioritises having a city level committee including representatives from national, regional, state departments, civil societies, academia, community representatives, marginal groups, etc.
The alignment of five themes to SDG 11.3 is elaborated in the next sections i.e., (i) Urban Planning, Green Cover, and Biodiversity, (ii) Energy and Green Building, (iii) Mobility and Air Quality, (iv) Water Management, and (v) Waste Management.
● Urban Planning Green Cover and Biodiversity
CSCAF theme 'Urban Planning Green Cover and Biodiversity' emphasises conservation, rejuvenation and improving blue and green cover in the city that can play a critical role in addressing sustainability/land efficiency. Rejuvenation of water bodies and open areas indicator guides cities to have adequate blue and green cover for the improvement of living conditions to all. The proportion of the Green Cover indicator encourages cities to assess the proportion of existing green cover within the city boundaries, conserve native vegetation, and prepare green cover action planning.
Urban Biodiversity indicator advises cities to have an institutional setup at a city level, creating a Biodiversity Management Committee (as per Biological Diversity Act), with the active involvement of the local community to initiate spatial mapping of biodiversity hotspots regarding conserving biodiversity. Disaster Resilience indicator mandates cities to constitute a disaster management committee/cell and Emergency Operation Centre (EOC) at ULBs level which involves setting communication channels and various stakeholders from city, district, state DM, etc.
Also Read: Conserving Heritage & Developing Cities
City Climate Action Plan indicator recommends Indian cities to establish city level stakeholder committees with key members – municipal corporation, Smart City SPV, Academia – local university, schools, CSOs, INGOs, Regional and State level government agencies, civil society representatives. With the institutionalisation of the Climate Coordination Cell, CSCAF recommends cities implement a work plan and actively engage with local stakeholders in the decision making process.
● Energy & Green Building
In India, the building stock accounts for more than 40 percent of the country's total energy consumption; energy rise from buildings is increasing eight percent annually. If conventional inefficient building practices continue, buildings would account for over 70 percent of emissions by 2050 posing a major threat to India³. If Indian cities can embrace the concept of green buildings to meet this huge demand it would be a win-win for the environment and economy.
Promotion of Green Building (GB) mandates cities to have GB Cells or GB Committee at city level to promote the implementation of measures including strategic and technical guidance. The committee, for the purpose of knowledge dissemination, public awareness committee can include representatives from Public Works Department (PWD), relevant government departments, building vendors, material suppliers, construction developers, city planners, and other green building stakeholders.
This indicator of CSCAF promotes green building development through knowledge dissemination including awareness programs to the stakeholders, developing communication channels, advertisement to the public construction/retrofitting buildings.
● Mobility and Air Quality
Road transport is based on petrol and diesel, which pollutes the air and affects the economy severely. CSCAF in Mobility and Air Quality examines the service efficiency of transport and the level of air pollution. Clean technology-shared vehicles help the city officials in analysing the transport efficiency towards sustainable urbanization. Availability of public transport indicator analysis will help the city to evaluate the percentage of public transport and provide a roadmap in increasing the public transport services to an effective level. The efficient non-motorized transport system in the city provides the way towards environmentally-friendly commuting, and in turn, provides a way for sustainable urbanization through land-use planning.
People's participation and awareness creation towards clean technologyshared vehicles make the city level program efficient. The Clean air action plan tends to be on the bottom-up process, encouraging the participation of the citizens in providing the solutions.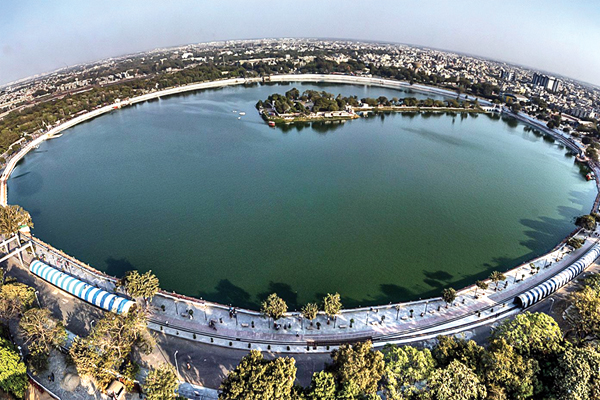 ● Water Management
Recycling and reuse of wastewater reduce the stress on the existing water resources, which are expected to be impacted by climate change. Wastewater Recycle and Reuse indicator highlights the percentage of recycled and reused wastewater. It is important that the wastewater treatment meets the approved Central Pollution Control Board (CPCB) standards. Public participation at the housing societies in several metropolitan areas is prominent, where the wastewater is recycled and reused for plantation, compost, etc.
Flood/water stagnation risk management indicator of CSCAF assesses the preparedness of the city to address the risk of flooding and water stagnation. The people's participation in hotspots identification and mapping is valuable to inform the risk management plan and CSCAF encourages cities to adopt such stakeholder engagement. Hazard Risk Vulnerability and Capacity assessment are encouraged to be prepared in a participatory manner, understanding reasons for flooding, spatial mapping of hotspots and ensuring drainage master plan or stormwater management plan aligned with the flood management plan.
● Waste Management
The land use pattern of the city should be in such a way that landfill sites and their remediation be in the fringe area of the city, so the hazardous gases formed couldn't affect the citizens. Scientific Landfill availability & operations indicator assesses cities on conformity scientific landfill as per the SWM Rules, 2016. Landfill/ dumpsite Scientific Remediation indicator encourages cities to adopt the scientific remediation/closure of engineered landfills and dumpsites to avoid significant GHG emissions.
Also Read: Sustainability & Affordability in India's Housing Sector
These indicators in waste management focus on landfill cover, scientific remediation, repurposing landfill sites to green spaces. This helps cities in evaluating their current status, add new amenities, and address the land use management.
Conclusion
SDG 11.3 majorly focuses on inclusive and sustainable urbanisation, efficient land use along with participatory and integrated planning development. The CSCAF assessment rightly evaluates the climate level sustainable aspect focusing on urbanisation. The framework also focuses on making the cities aware of their respective current scenario of the city and suggest the steps that need to be taken in improving upon the climateresilient performance at an annual level. The framework enhances the preparedness and planning process at the grassroots level and becomes beneficial to the cities, as the progressive level recommendations will help cities to adopt relevant measures.
The CSCAF thematic areas under city infrastructure services, such as urban planning, energy, mobility, water and waste have helped the cities in evaluating their current scenario and bringing in sustainable urban development and making the cities climate-resilient. SDG also focuses on infrastructure planning and development, which has been included in the CSCAF framework in both mitigation and adaptation strategies, such as adopting green buildings, transitioning to low carbon mobility, promoting green cover, etc.
The framework proved to have built a bridge and provided a pathway for multi-stakeholder engagement in the planning process of making cities sustainable, especially in the post-COVID phase.
Moving ahead in the CSCAF 3.0 assessment, more cities will be evaluated to understand the climate resilience and readiness of the cities in our country. Smart Cities have an urgent need to develop at a sustainable level, and not only the focus of technology. The cities need to be self-resilient in effectively addressing the adverse effects of climate change through integrated governance practice in the planning process.
[*Disclaimer: Views expressed are personal]
---
1. Timperley, 2019
2. Rajasekar, et al., 2021
3. Ahuja & Soi, 2020
"Exciting news! Elets eGov is now on WhatsApp Channels 🚀 Subscribe today by clicking the link and stay updated with the latest insights!"
Click here!