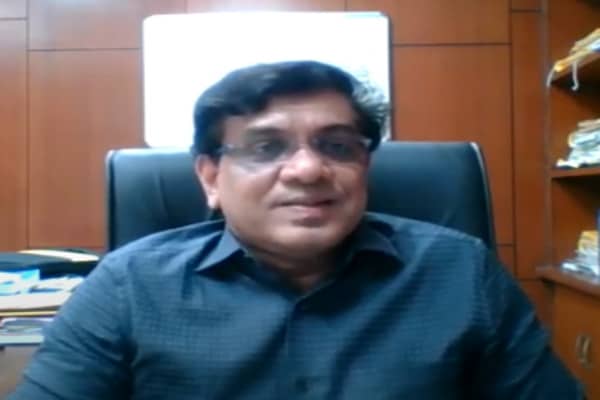 With the onset of the COVID pandemic, rapid digitisation took place in India. This saw not only the private firms going on online operations mode and adapting to work from home but the government departments do the same as well. The pandemic directly impacted the revenue generation of the government. Addressing initiatives by the Transport Department of Goa to optimise their revenue collection, Rajan Satardekar, Director of Transport, Government of Goa, deliberated at the Revenue Management & Intelligence Summit 2021 on May 5.
He commenced his address with a brief introduction of Goa. He said, "Goa is a small and a beautiful state that can be compared to a district of some big state. There is a population of 14.5 lakh that resides in Goa. The vehicle population is 14.8 lakh and there are 10 lakh registered licenses. As far as revenue collection is concerned, our revenue collection for the year 2019-20 is Rs 299 crore."
As tourism is a major industry in Goa and a major source of revenue, it faced the adverse impact of the COVID pandemic in the year 2020. In the initial months of the year, the revenue collection slumped to 10 per cent as compared to the previous year and gradually rose to the 80 per cent mark, Rajan Satardekar said.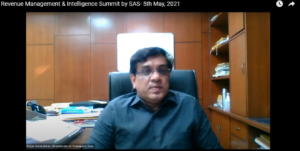 He said, "A lot of initiatives were taken to tackle the situation. Transport is in the concurrent list so it is the subject of centre and the state. However, tax is a state subject and we have two major types of taxes. These include motor vehicle tax and passenger tax and both these are operated online." Further, he mentioned that the department has adopted the latest version of the cloud platform of the National Informatics Centre (NIC) – e-vaahan and sarthi." Adding on he said, "In recent times, the Ministry of Road Transport and Highways (MoRTH) has taken a slew of initiatives and has brought in several amendments in the last two-three years. Goa is a small state, well-layered, well-administered and is on everyone's wishlist. I am happy to be a part of the state administration in this time when a technology revolution is ongoing, with this, I should say that we've API-driven operations."
Speaking on a few initiatives that helped Goa to optimise revenue collection and delivery of services, he said, "Payment mechanism is completely online. Over 80 per cent of tax collection comes through digital channels. Traffic enforcement has been handed over handheld devices that are integrated with the Ministry of Road Transport and Highways (MoRTH) data on Vahan and Sarthi so now the department can charge fines on repeated offenders." In the previous year, around 7.7 lakh challans were issued, he added.
While concluding his session, Rajan Satardekar said that in addition, the department has already implemented a High-Security Registration Plate (HSRP) so that it comes pre-fitted. Also, the local vendors have been asked to ensure the HSRP. Goa has received around 50 EV buses and another 200 are in the procurement phase and are expected to be received in the next two to three months. Furthermore, digital meters have been installed in taxis. This is another significant initiative. "So, based on the technological interventions we're gradually building a database. Intelligent systems are being developed so future demands can be predicted and the data comes in handy for effective decision making," he added.