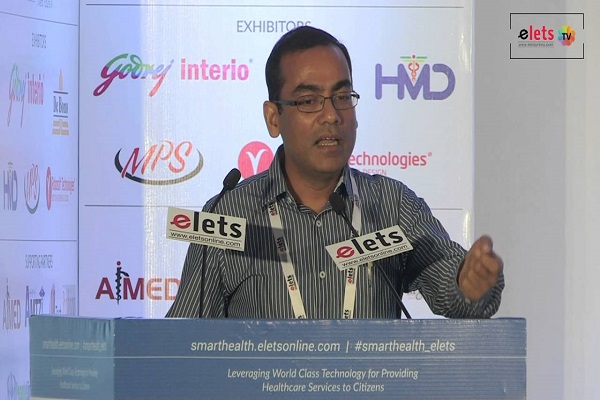 Amid COVID-19 pandemic, the CM Helpline 1076 has functioned more as a 'Covid Helpline' in Uttar Pradesh. A separate dashboard has been created on Integrated Grievance Redressal System (IGRS), also known as Jansunwai portal for transferring inbound calls to field officers and ensure speedy disposal. In an exclusive interview with Arpit Gupta of Elets News Network (ENN), Alok Kumar, Secretary to Chief Minister of Uttar Pradesh, highlights the functioning of CM Helpline.
CM helpline is actively engaged in calling COVID patients who are under home isolation or hospital. How has been the response so far?
In view of COVID-19 pandemic, the CM Helpline is being utilised as emergency helpline by the State Government since March 23, 2020. CM helpline is currently functioning as COVID-19 Control Center for Inbound and Outbound calls pertaining to the pandemic.
CM Helpline is an effort to hear citizen's grievances at their doorstep effectively redress them in a time-bound manner with an objective of improving and monitoring of citizen complaint redressal by various State Government officials at different levels.
We have developed a dashboard with the help of Technical Support Unit (TSU) of Medical and Health Department in order to synchronize the data of COVID patients who are under home isolation or hospital coming from different parts of the state at one place. CM Helpline 1076 has been quite helpful in collecting feedback from the patients to further improving amenities in the hospitals and quarantine centres. Every day, during the COVID-induced lockdown, the call executives were calling around 20,000 patients and their family members to know about their health status and transferring the information to the concerned officers for further action.
How CM helpline is benefiting the common people during COVID-19 crisis?  How the complaints are registered and resolved?
In the times of COVID-19, CM Helpline is being used for registration of lockdown health-related complaints through the inbound process and promoting prevention of COVID through informatory outbound calls to control rooms of various districts, Gram Pradhans, Parshads, Secretaries, ASHA ANM workers, immigrants, migrants, nigrani samiti etc.
Also Read: UP streamlining procurement and distribution digitally
CM Helpline has also played a vital role in bringing back stranded Kota students and migrant workers across the nation during lockdown by registering their details grievances and forwarding to concerned authorities for further action.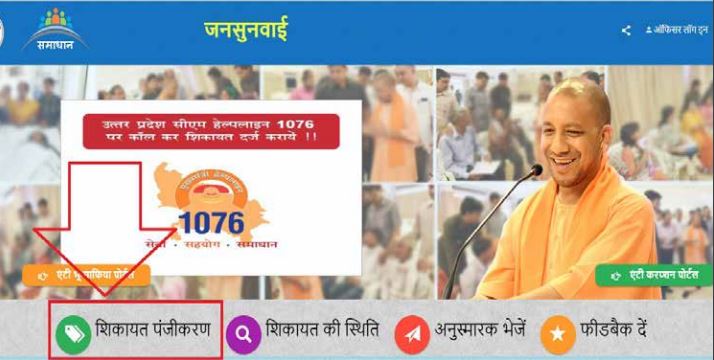 A separate officer helpline desk has been set up at the CM Helpline having provisions for exceptional situations wherein intervention of Government official is required, especially such matters which cannot be handled by Call Center Executives.
In addition, calls of Health Department control room 18001805145 are also being diverted to CM Helpline.
Also Read: 112 to rescue amidst COVID-19 crisis in Uttar Pradesh
Uttar Pradesh has also set a milestone in COVID-19 testing as well. How did the state achieve it?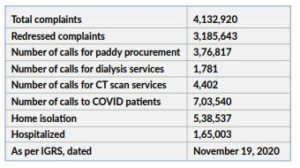 Uttar Pradesh is the leading State conducting a maximum number of tests for COVID-19. On September 30, we reached the milestone of one crore COVID-19 tests maintaining the positivity rate around 4 per cent. We achieved this milestone because of the strong leadership and commitment of Hon'ble Chief Minister Yogi Adityanath and foolproof strategy chalked out by the government. Hon'ble CM has been chairing a highlevel meeting to review the status of COVID-19 every day since March 29. Leaving no stone unturned, senior officers working closely with Chief Minister's Office, are also working hard in the war against COVID, as they have not missed a single meeting since its inception.
Also Read: New Milestones of Progress being set up by the IT & Electronics Department in Uttar Pradesh
How are you making use of CM helpline in other areas?
The Uttar Pradesh CM Helpline is one of the biggest Call Centers, registering almost all types of grievance across the State followed by the redressal feedback. CM Helpline has the capability of handling both incoming and outgoing calls. Citizens can register their references Complaints, Demands, Suggestions by dialling toll-free number 1076. It is operational with the capacity of 80,000 inbound 55,000 outbound calls per day.
Also Read: Aadhaar- Based PDS has ushered in transparency, plugged pilferage
We are getting calls done to all prospective paddy farmers through CM Helpline 1076 and apprising them about procurement facility under MSP. We are also confirming with the farmers about any other issues being faced by them to further improve the system.
We are also taking feedback from the patients undergoing treatment at dialysis centres and availing CT scan services.
Skill mapping of migrant labourers is undergoing by CM Helpline to help them in employment engagement depending upon their respective skill sets under the supervision of Chief Minister Office.