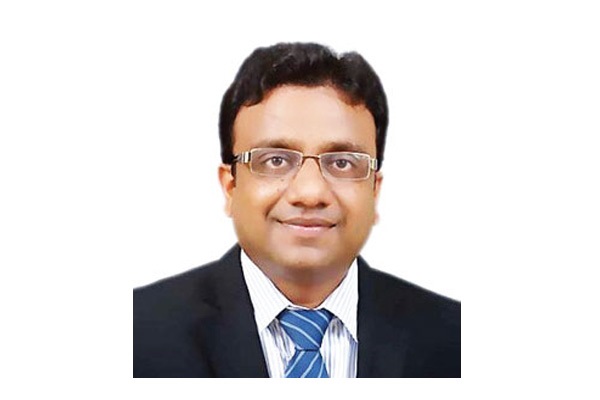 With the onset of COVID pandemic, rapid adoption of technologies and digital platforms were seen in the governments and industry to ensure continuity in service delivery and businesses. Highlighting the role of technology in transforming India, Arpan Bansal, Global Head COE (Govt), Newgen Software, interacts with Arpit Gupta of Elets News Network (ENN) in an exclusive interview.
What kind of positive changes do you see in the government-industry in India due to this pandemic?
The pandemic has led to the rapid adoption of digital by government agencies, with the e-office application witnessing a significant surge in demand. Now, technology is at the core of all strategies and initiatives by government agencies. The mainstream acceptance and implementation of e-office—a solution for paperless and automated administration—is enabling government organisations to ensure effective service delivery, transparency, and better accountability to their citizens. The application is creating a safe and secure working environment for the employees in this new normal.
How is the government ensuring the delivery of critical public services in these challenging times?
Government organisations are leveraging digital platforms to mitigate the challenges caused by COVID-19. They are bridging the silos between government, businesses, and citizens by fostering a digitally connected ecosystem. This enables government agencies to address citizen requests efficiently and allow access to services and information on-the-go for citizens and businesses across multiple channels.
Also Read: 5 Ways a Low Code Digital Automation Platform Can Transform Government Organizations
Furthermore, government agencies are automating their internal and external correspondences with the help of electronically driven note sheets.
What kind of technology solutions are required for more efficient e-governance during this pandemic and beyond?
Government organisations need a robust and scalable e-governance framework that leverages digital automation of products and modern technologies to streamline key processes and develop an agile operational infrastructure. Accelerating digital initiatives with the help of a digital platform, with low code and cloud capabilities, can help governments to become more efficient, effective, and citizen-centric.
Additionally, government agencies need to leverage digital document processing to digitize, import, store, and archive paper and electronic documents. A comprehensive and cloud-based solution can foster a paperless, secure, and collaborative work environment.
What kind of revenue are you expecting this year from govt agencies outside India?
Government organisations are prioritizing their technology investments. Our digital automation platform and industry-specific applications, with low code capability and cloud-based deployment, are empowering government organisations across the globe with agility and anytime, anywhere operations.
Also Read: Future-Proof Your Business with Digital Document Processing System
We are also witnessing expansion in the scope of usage of our digital automation platform within our existing customer base. Newgen has been an enabler for remote working and business continuity during the pandemic and we are expecting a similar momentum to continue in the future.
Do you see increased interest from the Government in RPA and AI in India? Please elaborate.
Amid the current wave of digital transformation, government agencies are exploring the potential benefits that RPA and AI have to offer. They can be instrumental in automating repetitive tasks and saving valuable time for government agencies, thereby allowing them to focus on other pressing matters at hand.
Government agencies can rely on RPA and AI to enhance employee productivity and deliver a superior citizen experience while ensuring their safety in the current pandemic situation. Bots can be deployed to send out automated responses and promptly answer citizen queries. Furthermore, they can also be used for broadcasting critical information, including mandates for unlocking and safety guidelines for the citizens.