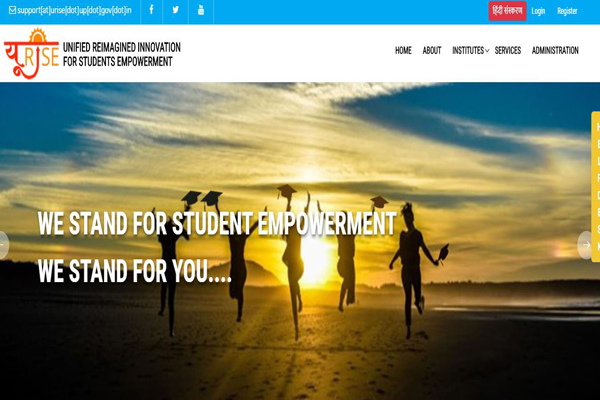 In a significant move to empower the students in Uttar Pradesh to fetch good jobs easily, the Government of Uttar Pradesh launched 'U-Rise' portal on September 24.  Chief Minister Yogi Adityanath rolled out the online portal which hosts a database of around 20 lakh engineering and vocational courses students and aid them with study material and fetching employment.
The portal holds data of the student from the time he/she gets enrolled on the portal until they get employed. Moreover, the portal hosts an e-library which can be accessed by students from anywhere. This enables the students to access quality study material even in the remotest districts of the state.
Also Read: From 12th to 2nd in Ease of Doing Business: UP Spearheading
U-Rise has been developed by Dr APJ Abdul Kalam Technical University and is a joint initiative by the technical education department, training and employment department and skill development mission.
According to the CM, it was necessary to impart uniform education to all students in the state as that would bring about an equitable society. This is one of the major aims of launching U-Rise in the state.
Also Read: UP Govt's Quest for Land for India's 'Biggest Filmcity'