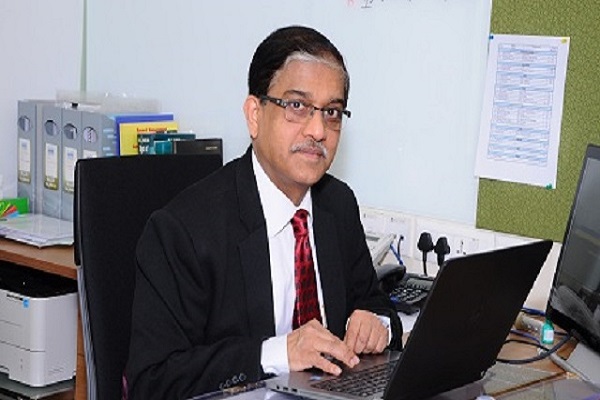 India, one of the world's fastest-growing economies is on a path to transformation. With the Indian government's schemes and programmes to open new opportunities for businesses, foreign investments, development, etc. is a leading example of India's route to be a developed nation. To bring in light, the government's efforts for transforming the world's fifth-largest economy, Elets Technomedia organised India Transformation Summit from July 10 to July 12.
The three-day India Transformation Summit witnessed eminent speakers from various walks of life. Speakers ranging from renowned policymakers, senior government officials to industry leaders and domain experts presented their paradigm on how India is transforming. The summit was graced with the presence of the Union Minister for Road Transport and Highways and the Minister for Micro, Small and Medium Enterprises, Nitin Gadkari as the Chief Guest.
The inaugural session of the summit commenced with Special Address by Prakash Kumar, Chief Executive Officer (CEO), Goods & Service Tax Network (GSTN), Government of India. Mr Kumar put for forward and account of three years of the implementation of the GST and focused his address on what has been done to put in place the apt infrastructure for the implementation of GST.
Mr Kumar, speaking of the figures said, "When we started we had 63.5 lakh taxpayers, whereas, now we have over one crore taxpayers. And, these alone had filed for over Rs 47 crore returns. The payment transactions are more than Rs 14 crore and total invoices which have been uploaded on the portal has reached over 900 crores so far." Moreover, there have been payments made of nearly Rs 25 lakh crore, E-way bills which have been generated is Rs 127 crore and in a day, maximum there had been Rs 24 lakh of return filing and Rs 10 lakh payment transactions, he added.
Also Read: Aatma Nirbhar Bharat Abhiyan will strengthen MSMEs, Rural & Tribal sectors: Nitin Gadkari
To create such a robust system, the authorities went for string strategy planning and effective implementation as there are multiple stakeholders and multiple departments but the taxpayers need to be provided one single platform, stated Mr Kumar. In addition, he said, "However, the officers would be working in their respective departments and hence we needed a robust system which is communicative and flexible. This was important so that the data from the single user interface can be fed to the departmental computers and their actions can be reflected on the taxpayers' portal to intimidate them about the status."
"This one of the taxpayer's portal in the world which is an open-source", added Mr Kumar.
As per Mr Kumar, it was already known to the authorities that the GST portal cannot cater to specific needs of all types of industry and trade. Hence, "Over a year before the launch of the GST, we started working with the Fintech companies in India so that we could develop an ecosystem for these companies provide solutions which are required by industry. As well as help them to prepare and file their return documents", told Mr Kumar. Therefore, the authorities shortlisted 59 Fintech companies as GST Suvidha Providers (GSPs) and they in turn selected over 900 service providers, he added.
Also Read: India's Power Sector Evolving with Technology: Ajitabh Sharma
So having such a system in place, the taxpayer has two choices either to go to the online portal and file the for returns or they can reach out to any of the GSP and ask for customised solutions.
Mr Kumar concluded his address by saying, "The journey has been a rollercoaster ride for us because when we started the laws were getting framed and we were getting updates about the laws every now and then. Besides that, there was a paradigm shift for taxpayers as they have to fie everything electronically now. The user does not have to give data to multiple places but a single window which can be accessed by the respective departments when needed provided the user allows by giving consent."