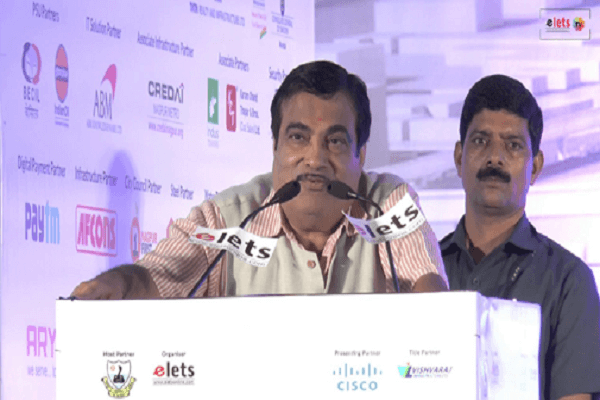 In order to drive more foreign investments to India, Union Minister for Road Transport and Highways and Minister for MSMEs, Nitin Gadkari stated India as the best destination for foreign investment with high returns on July 24 and urged European investors to invest in India. The Minister was addressing the members from European Economic Group on 'Sustainable Transport and MSMEs'.
The government is promoting clean fuel and is planning to run long-distance buses and trucks (over 700-800 km) on LNG. Besides the use of LNG, the government has extended its focus on taking ethanol economy to Rs 1 lakh crore from the present Rs 20,000 crore, the Minister added.
Moreover, the Minister told about the plans to develop industrial clusters, including leather, plastic, chemical, furniture and others, along with the Rs 1 lakh crore Delhi-Mumbai Expressway on the pattern of clusters in China. Stating these, he said, it is the opportunity for the investors from Europe to invest in India to get high and safe returns under the present circumstances when the world is battling with the Coronavirus pandemic.
Also Read: MSMEs & Transport Striding Towards Growth : Nitin Gadkari
The government is tapping investments from various sources apart from the World Bank and Asian Development Bank (ADB) like pension funds, insurance funds and stock market, said the Minister during his address.
Also Read: Nitin Gadkari lays foundation stone for 11 national highway projects
Urging the investors to invest, the Minister said, "Invest in India including through JV. It will be secured here as India has strength. India needs liquidity. It has a big market, skilled manpower and is focussing on increasing exports and reducing imports."
India is not only one of the fastest-growing economies but it is also making processes and functions digital for improved transparency and ease of doing business. Further talking about the highway projects, the Minister said that talks were also on with a Swedish firm for electric highway stretch on Delhi-Mumbai Expressway.
Also Read: Nitin Gadkari to lay foundation stone of Pataudi-Rewari National Highway