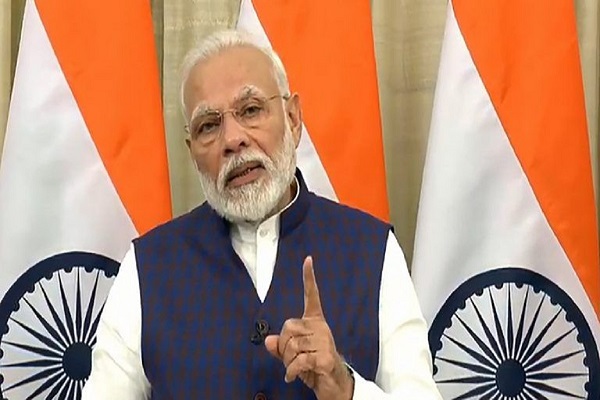 On May 12, Narendra Modi, Prime Minister of India addressed the nation for the fifth time amidst the Corona crisis. The PM announced a massive Rs 20 lakh crore relief package for the people under various sects of the society, including the middle class, the poor, daily-waged labourers, small and medium enterprises and more. The relief package is nearly 10 percent of the GDP of India, mentioned the PM.
He also announced the phase 4 of the nationwide lockdown saying, "The Lockdown 4 will be implemented from May 18 and will be in effect with a new set of rules and regulations." However, the details of the lockdown will be announced later, the PM added.
PM stressed on "Atmanirbhar Bharat" (Sel-Reliant India) and said, "India has a huge potential which has not been tapped optimally. We the citizens must contribute to making our country self-reliant and for that we need to buy and promote indigenous products and brands." The PM further said that efforts are being made to strengthen the supply chain and use advanced technology to enhance the entire system.
Key takeaways from PM's speech
Rs 20 lakh crore package as relief and stimulus in the times of crisis.

Details of the package will be announced by the Finance Minister later.

The package accounts to nearly 10 percent of India's GDP.

The package is not only to aid the poor but it also offers benefit to middle class, small & medium businesses, farmers, and almost every sect of the society.

India will enter phase 4 of lockdown from May 18.

A new set of rules will be there for the lockdown 4.0 which will we announced later.

PM urged people to buy Indian and promote Indian to make India "Atmanirbhar"